---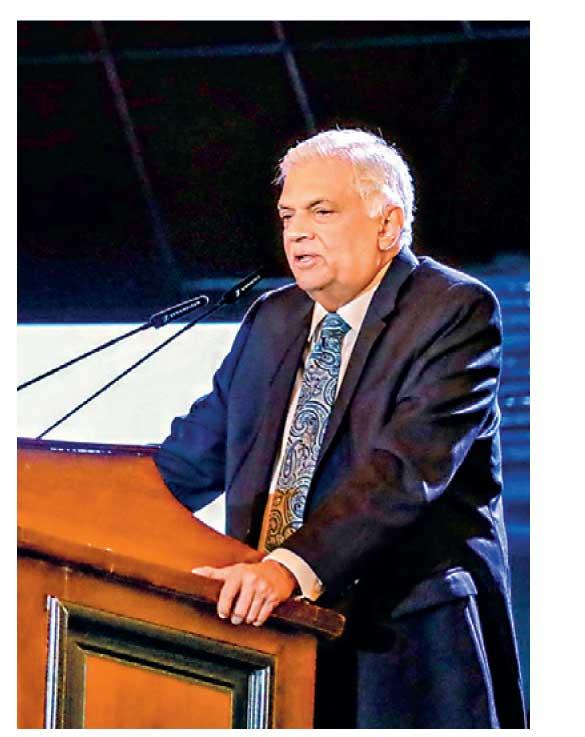 Pin
Ranil Wickremesinghe 
"We have to upgrade our hotel school and it must become a genuine hotel school"- President Wickremesinghe
The booming of Sri Lanka's tourism sector largely depends on uplifting the quality of human resources in the hospitality sector, President Ranil Wickremesinghe said, for which the standard of the existing hotel schools must be improved.
Acknowledging the gap in the development of human resources in the sector, Wickremesinghe asserted the need for improved training efforts to up the service quality. "I think we must now train more and more personnel in the hospitality field, especially in the field of tourism and culinary tourism.
I have been talking with some of my planners and others and we feel, firstly, we have to upgrade our hotel school and it must become a genuine hotel school," said Wickremesinghe, while addressing the 'Bocuse d'Or 2023 competition award ceremony.
He reiterated together with the private sector and travel and hotel industries, the government is prepared to start a culinary school to improve the talent availability.
"But you can't stand on the side and say, let the government do it. Then you know what you will get. So, therefore, if you all get together, we will plan that," Wickremesinghe told the industry stakeholders. 
Wickremesinghe has been stressing on the need for Sri Lanka to focus on high-end tourism, so that the contribution of the tourism sector to the national economy can be increased significantly.
Standing in the way of the local tourism sector in reaching this goal is the poor infrastructure, lack of standardisation of hotels and restaurants, reduced connectivity and limited availability of quality, trained human resources to cater to the high-end segment. 
Over the last few years, the tourism sector is seeing a high staff turnover, as the majority are leaving to find better employment opportunities with better pay in other tourism-focused nations. 
Wickremesinghe reiterated that to retain the talent, active efforts must be made by industry stakeholders to at least match the salaries of the Maldives hotels. 
"If you have to match the salaries of the Maldives hotels, then you must charge the same as the Maldives hotels. To charge so, you must give that service and that is essential," he said.
( Information from dailymirror.lk was used in this report. ALL RESPECT GOES TO ORIGINAL WRITER OF THIS ARTICLE. | Also if you have any problem of this article or if you need to remove this articles, please email here and we will delete this immediately. [email protected] )