---
The depression over the south-east Arabian Sea is likely to move northward and intensify into a cyclonic storm during the next 12 hours, the Natural Hazards Early Warning Centre of the Meteorology Department said.
They said the depression over the south-east Arabian Sea was centered at 8.30 a.m. yesterday.
Therefore, the naval, fishing and multi-day boat communities are advised not to venture into the sea areas due to the depression over the sea.
Due to this system, wind speeds will be between 60 and 70 kmph and can increase up to 80 kmph in coastal areas during the next 24 hours.
Heavy showers or thundershowers can be expected over sea areas, including very rough, high seas at times.
The department advises those in these sea regions to return to the coasts or move to safer areas immediately.
Meanwhile, the fishing and naval communities are requested to be attentive to future forecasts issued by the Department of Meteorology. (Chaturanga Pradeep Samarawickrama)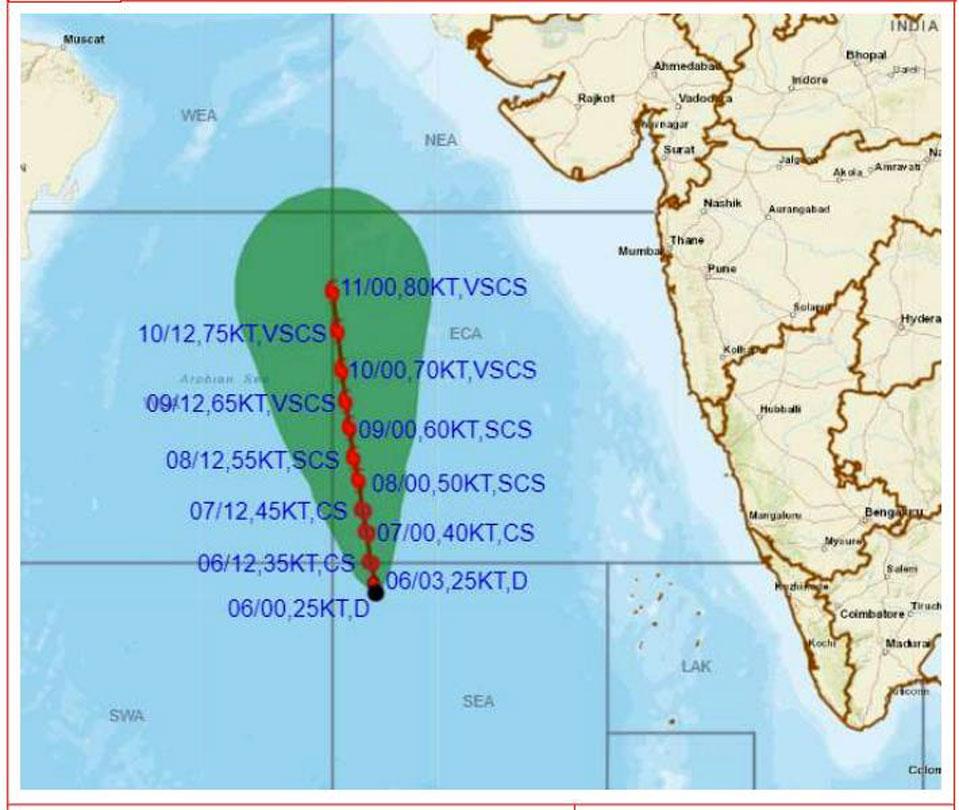 Pin
( Information from dailymirror.lk was used in this report. ALL RESPECT GOES TO ORIGINAL WRITER OF THIS ARTICLE. | Also if you have any problem of this article or if you need to remove this articles, please email here and we will delete this immediately. [email protected] )