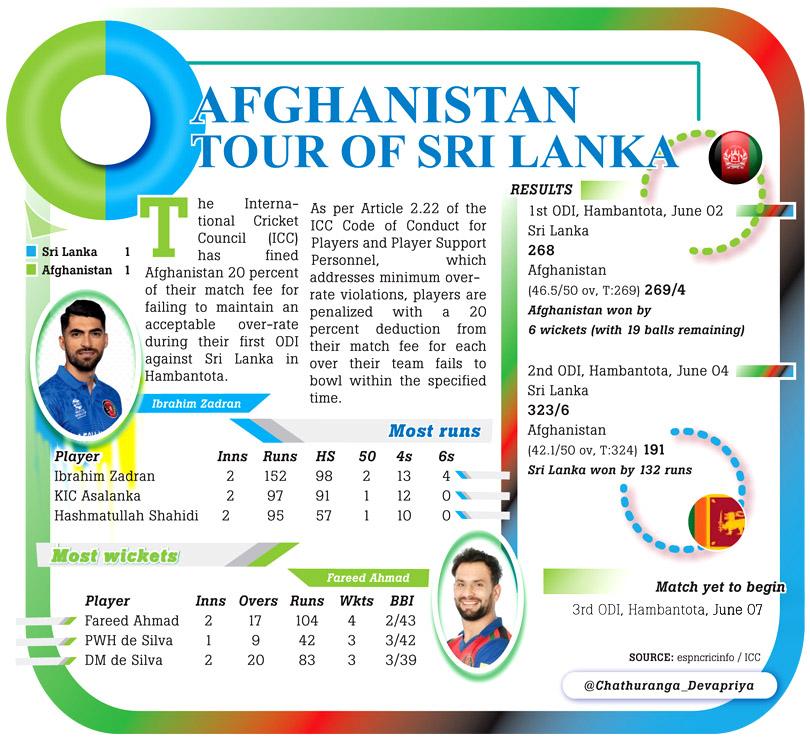 ---
Even if Afghanistan's Rashid Khan is passed fit to play the third ODI against Sri Lanka tomorrow, he will still be suffering from mental fatigue, cricket commentator Najeebullah Shinwari claims.   
"The iconic face and fan favourite of every League, the superstar Rashid Khan's non-availability against Sri Lanka could have a hand in the series decider, after Ibrahim Zadran's special 98 gave Afghanistan victory in game one before Sri Lanka's strong comeback in game two to level the series 1-1," he said.  
"It looks like the short three-day gap between the IPL final and first ODI gave the Afghan superstar a mental scare more than anything. If it was a T20, then he's a giant and will bowl four overs anytime but with the ten overs in ODIs, even the thought will give you mental fatigue."   
"So playing him in the third ODI will be forcing him to play, rather than out of choice. Anyways it's another debate of how many leagues he should play a year.   
A fit injury free Rashid Khan is better for cricket and fans as well," he added.   
Indian physio Prasanth Panchada has been working overtime with Afghanistan's star bowling all-rounder Khan to make him fit for the third and final ODI against Sri Lanka. The 25-year-old Rashid Khan was in India for a day's treatment for a lower back injury. (Bipin Dani)
( Information from dailymirror.lk was used in this report. ALL RESPECT GOES TO ORIGINAL WRITER OF THIS ARTICLE. | Also if you have any problem of this article or if you need to remove this articles, please email here and we will delete this immediately. [email protected] )