---
A special gazette notification (2333/15) was issued announcing the revision of admission fees to any botanical garden from Rs.100 to Rs.200 for locals and Rs.3000 for foreigners from June 1.
The gazette notification was issued yesterday by the Minister of Tourism and Lands under paragraph (c) of subsection (1) of Section (3) of the Botanic Ordinance No. 31 of 1928, amended by Act, No. 32 of 1973.
However, local visitors, dwellers of the residences within the gardens, government servants who enter the gardens for official duties, and people who are granted free admission by the director general will be exempted from paying this entrance fee.
The revised admission fee for local visitors is as follows:
Rs. 200 will be charged as an admission fee for adults and children over twelve (12) years of age. Rs. 30 will be charged for children below twelve (12) years of age, and schoolchildren and adults over the age of sixty (60) on producing a National Identity Card will be charged Rs. 50.
The revised admission fee for foreign visitors is as follows:
Rs. 3,000 will be charged for adults and children over twelve (12) years of age; Rs. 1,500 will be charged for children below twelve (12) years of age and schoolchildren; and Rs. 2,000 will be charged for schoolchildren and university students (upon satisfactory proof of the same to the curator of the Botanic Gardens). (Chaturanga Pradeep Samarawickrama)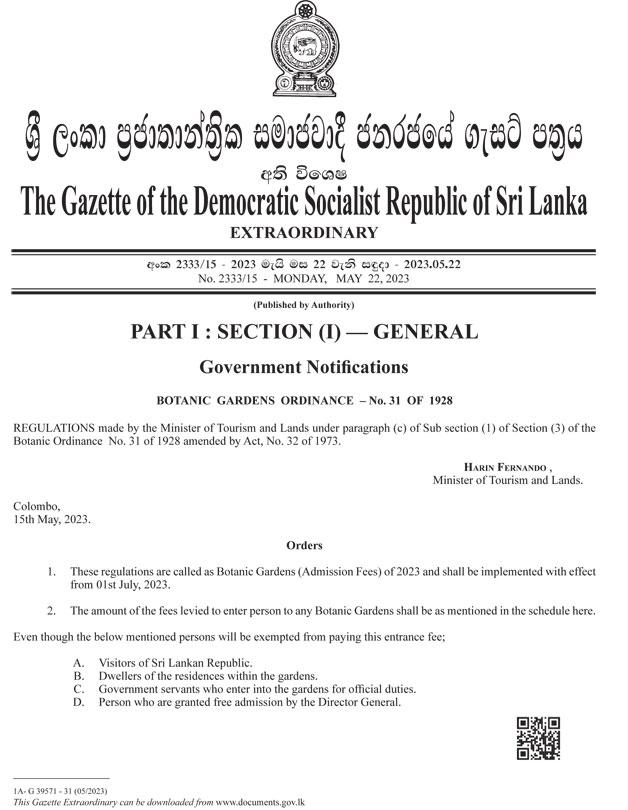 Pin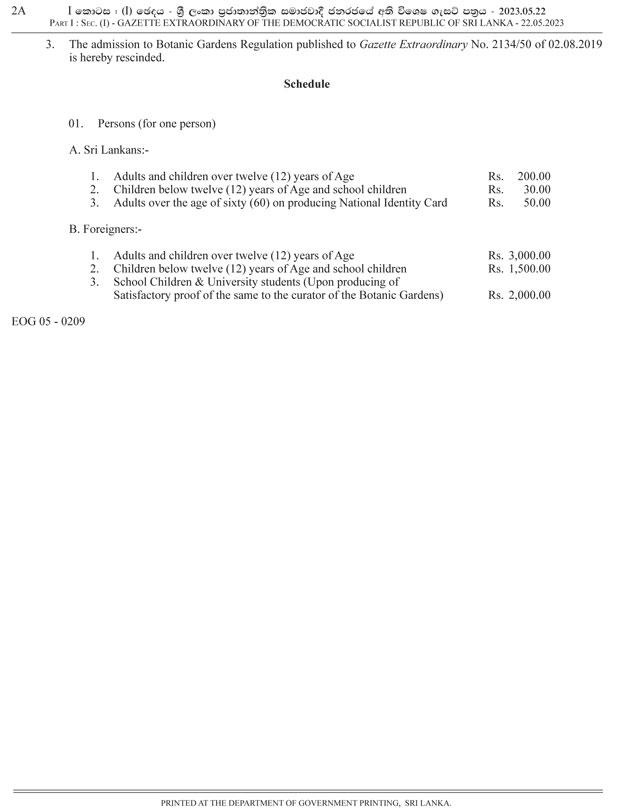 Pin
( Information from dailymirror.lk was used in this report. ALL RESPECT GOES TO ORIGINAL WRITER OF THIS ARTICLE. | Also if you have any problem of this article or if you need to remove this articles, please email here and we will delete this immediately. [email protected] )