---
The Sri Lankan military will be right-sized gradually and then be set up for their classic role, State Minister of Defence Premitha Bandara Tennakoon said.
He made these remarks during a cordial discussion with Ms. Afreen Akhter, the Deputy Assistant Secretary (Bureau of South and Central Asian Affairs) of the U.S. Department of State.
Responding to steps taken concerning defense reforms, he expressed these remarks to Deputy Assistant Secretary Akhter during a meeting held at his office in Colombo on Monday (May 15).
Recalling supportive measures extended by the Government of the United States, State Minister Tennakoon also discussed avenues available to strengthen military-to-military and further defense cooperation between the two countries.
The fruitful bilateral discussion also included U.S. efforts to assist Sri Lanka in enhancing maritime domain awareness and maritime security, as well as Sri Lanka's efforts to put forward maritime security and other regional issues in its defense policy.
The State Minister was keen on avenues available for armed forces personnel to engage in overseas missions during the session.
Following the discussion, Deputy Assistant Secretary Akhter presented a memento to State Minister Tennakoon as a symbolic gesture and to mark the fruitful discussion.
Deputy Chief of Mission of the U.S. Embassy in Sri Lanka Douglas E. Sonnek, Embassy officials, and officers of the State Ministry of Defence were also present at the event.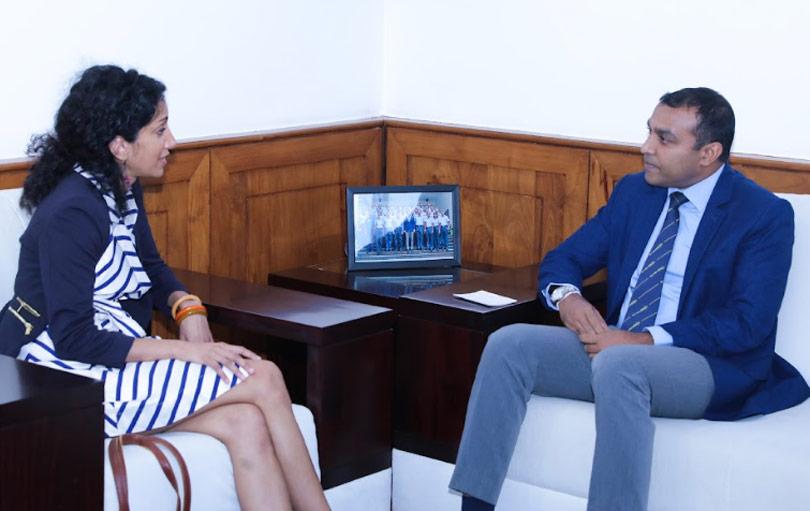 Pin
( Information from dailymirror.lk was used in this report. ALL RESPECT GOES TO ORIGINAL WRITER OF THIS ARTICLE. | Also if you have any problem of this article or if you need to remove this articles, please email here and we will delete this immediately. [email protected] )