---
Dramatic footage shows the moment a wife fled to safety as a swarm of bees moved in and stung her husband over 50 times.
Recently married travel bloggers Leanne and Dan were walking across the Nine Arches Bridge in Sri Lanka when the a giant honey bees caught them by surprise.
In a video posted on a joint account on YouTube, the pair are seen taking in the views when other tourists begin bolting for safety.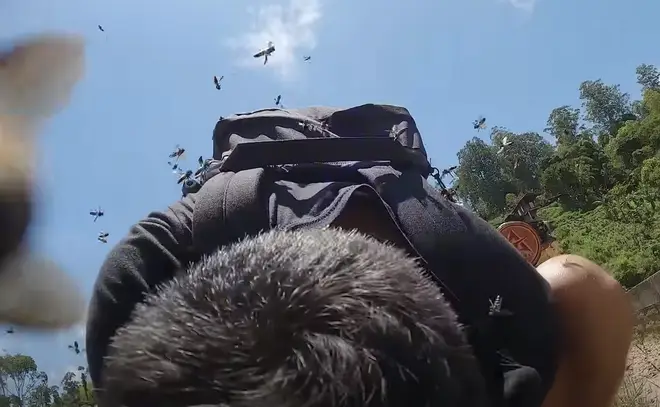 Leanne looks uncomfortable as bee lands upon her as Dan warns: "There's a bee, stand still, stand still."
But Leanne then starts screaming and frantically attempts to brush the bees from her arms.
She then decides to peg it away from the swarm as Dan shouts: "Don't do that, don't do that, don't do that."
Dan is then surrounded by bees and covers his face with a T-shirt as they amass upon him.
He says: "Oh my gosh, there are so many bees."
Dan swears as the winged critters gather and get into his ear as he falls ground.
He then makes a break for it himself while still getting stung, and reaches a group of people who help disperse the insects.
The encounter left Dan covered stings across his body. A police officer and another man helped to pull the creatures from his skin, with 15 in his neck alone.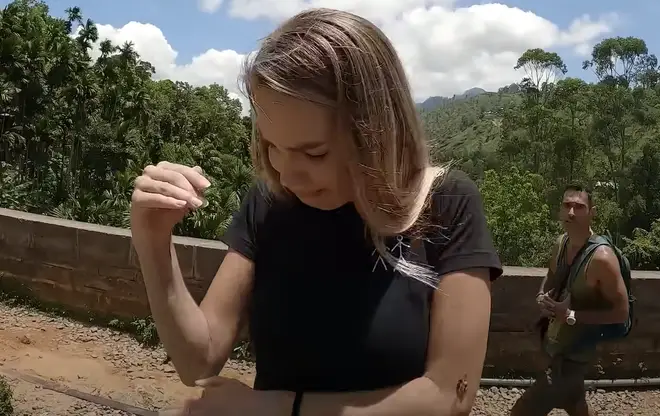 Dan was advised that he should wait at least 10 minutes before crossing the bridge to join Leanne.
Leanne was also bitten several times, and both had hospital check-ups and were given pills to help fight the bee venom.
Dan became ill with a fever following the encounter and marks from their stings turned blue and red.
"When I reached the other side of the bridge the bees were still swarming me and I was begging anyone to help me," Leanne said.
"A local man grabbed me by the arm and put me into a small room with a fire, and kept me in there for around 20 minutes."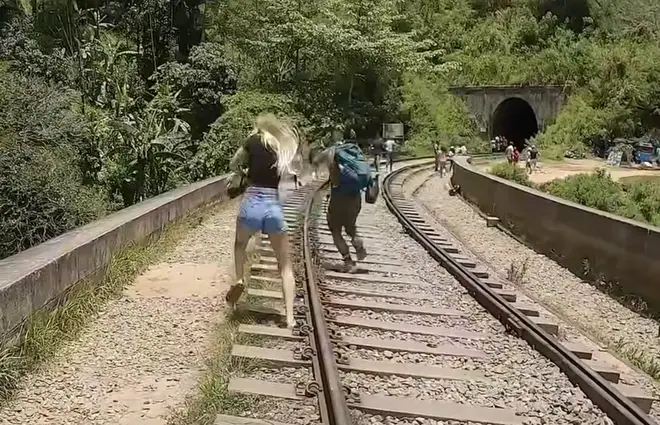 The traumatic encounter raised questions over whether Leanne made the right decision to ignore Dan's advice and flee.
The couple said that bee attacks are common on the bridge, with the creatures making making nests underneath the structure.(LBC)
Pin
( Information from dailymirror.lk was used in this report. ALL RESPECT GOES TO ORIGINAL WRITER OF THIS ARTICLE. | Also if you have any problem of this article or if you need to remove this articles, please email here and we will delete this immediately. [email protected] )