Donald Trump on Tuesday pleaded not guilty to 34 felony charges of falsifying business records in what prosecutors alleged was a conspiracy to influence the 2016 presidential election.
It is the first time a former president has faced criminal charges in the US. Later, at his Mar-a-Lago club in Palm Beach, Florida, he addressed friends, family and supporters, listing his grievances against investigators, prosecutors and rival politicians.
As the historic moment unfolded, the Guardian asked people in the US for their views on the developments – and thoughts about what comes next.
'I think this will cost him the GOP nomination'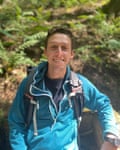 "I'm really glad to see something finally stick to Trump that he can't wiggle his way out of. Trump has been accused of dozens of crimes throughout his life and has escaped personal conviction.Somehow Trump himself never gets caught but I think that's because he uses his money, power and influence to save himself.
"I don't think he'll get convicted but this and other future indictments will cost him the GOP nomination. It's hard to get behind a candidate with a bad track record with the law. Some of the other indictments coming are potentially much stronger cases, such as the Trump's involvement in Georgia trying to 'find' more votes."
Matthew Barrett, 26, graduate student in Elmira, New York (voted Democratic in 2020, identifies as independent)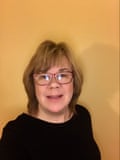 "I'm glad it's finally happening. Trump's message that a president is above the law is dangerous for our democracy. I do wish the media would avoid being caught up in the circus element of this (footage of his plane landing, for example) as it only helps him with his followers and reinforces Trump's message that he deserves special treatment. In a courtroom, everyone should be treated equally. I'm concerned that our media will continue to follow the sideshow the former president is so good at creating.
"Many people have moved on from Trump and will be glad to see him gone from politics. His hardcore supporters, however, will be energized by this. Unfortunately, our primary system has a tendency to drive both parties to the extremes, so this may help him in a Republican primary. But it will hurt the Republican party overall and I remain surprised that they haven't realized this yet." Kathie Hollingshead, 57, retired early childhood education consultant, Pittsburgh, Pennsylvania (voted Democratic in 2020)
'The situation feels like a pressure cooker'
"It's a step in the right direction for our damaged democracy to prove that no one is exempt from the law but I doubt he will ever answer for the major crimes, like inciting a violent mob. I think it goes without saying that his supporters aren't going to change their minds. He's raised a sickening amount of money just since the announcement of his indictment.
"Some of Trump's more radical supporters can be dangerous. The backdrop of anti-LGBTQ rhetoric, white nationalism and Christian extremism coming from [parts of] the GOP makes the situation that much more potentially dangerous. This whole situation feels like a pressure cooker and it will probably get worse before it gets better. As a vocal progressive that lives in a majority red state, I'm staying vigilant and keeping my head down while all this is happening."
Alisa, 42, not working due to disability in Alabama (voted Democratic in 2020)
'This is clearly a political prosecution'
This indictment of Donald Trump is outrageous, and really irritates a lot of voters, since it is so obviously politically motivated. I'm what they call a moderate Republican, and not a huge fan of Trump. I voted for Democrats at times, though mainly Republican. I'm not saying he's a great guy. However, the principle that no one is above the law is being very selectively applied.
First of all, Democratic politicians have been given far greater latitude in relation to their legal transgressions than Donald Trump has ever received. Hillary Clinton destroyed 33,000 emails after she was served with an FBI subpoena. Nothing happened. No one was indicted. [Editor's note: The FBI's own investigation later found no wrongdoing in Clinton's case.]
To put the prosecution in Manhattan virtually guarantees the conviction of Donald Trump, because something like 90% of the people who live in Manhattan voted against him. This thing is rigged from the very beginning.
This is clearly a political prosecution and that's what disturbs people like me, the apparent bias in the use of the criminal justice system to secure a political end. It doesn't mean you have to like Donald Trump. It just means you believe in fair play. I believe in the rule of law, and in the rule of law being applied equally to all people. Because that's the American way, isn't it? That's what we're supposed to do in a democracy." James Lemoyne, 67, a court system worker from Queens county, New York
'The damage to democracy will take years to stabilize'
"It's about time but nonetheless the damage he has done to our democracy and our election process will take years to stabilize.
"When has one man ever manipulated so many millions to turn a blind eye to even his most heinous behavior? Separating thousands of brown children from their parents, leaving them with lifelong psychological scars, allowing members of his own party to die of Covid by calling it a hoax and to provoke the January 6 travesty. It would be outrageous to allow anything but prison.
"Trumpism will create devastating effects for the futures of younger generations by their defiance of climate change and intent to dumb down education."
Naomi Littlebear Morena, 72, activist and musician in Portland, Oregon (voted Democratic in 2020)
'These charges have a farcical feel to them'
"A moment of catharsis to finally see Donald Trump in a courtroom for crimes committed. For years, we've all been assuming that all of the crimes we all saw occur were really going to become sanctioned by our government by way of selective disengagement from our judicial system.
"My concern is that these charges have a farcical feel to them. I would have much rather seen more serious charges to begin with and then throw the book at him for everything else after conviction. This would force the RNC to have that reckoning before the next presidential election, and ideally, should have happened during 2021 to avoid the appearance of improper electioneering. I predict that either the charges do not stick or he will be served a conviction that doesn't prevent a presidential run."
Trevor G, 29, IT analyst in rural Oklahoma (abstained in 2020)
'His popularity will skyrocket among his base'
"[I don't feel] glee as so many seem to exhibit, but relief that we have the opportunity to prove to the world that we are a nation of laws after all.
"Among Republicans, particularly among the core Maga base – his popularity will skyrocket. Among the few moderate Republicans as well as Democrats and that most American of voting blocs – independents – his popularity (and indeed our patience) will continue to erode.
"Given the climate here nowadays, the possibility of violence is ever present. I'm hoping none will come to pass, but hardly optimistic. There will most likely be instances of stochastic violence/terrorism – the only question is the degree and intensity." Dave Hancock, 51, wooden boatbuilder in Mount Desert, Maine (voted Democratic in 2020, but identifies as a center-left independent)
( Information from politico.com was used in this report. Also if you have any problem of this article or if you need to remove this articles, please email here and we will delete this immediately. [email protected] )