---
At least 35 people have been killed after falling into a well while offering prayers at a temple in the central Indian state of Madhya Pradesh.
Fourteen others have been rescued and one person is still missing in the accident that took place in Indore city.
Police said the victims were standing on a concrete slab over the well when it collapsed under their weight.
Prime Minister Narendra Modi said he was "extremely pained by the mishap".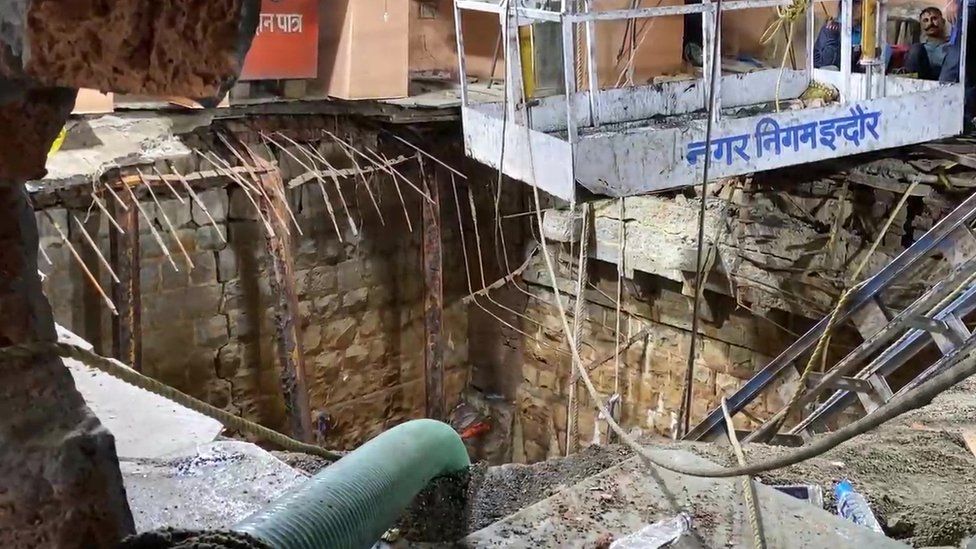 Pin
The incident took place on Thursday during a prayer ceremony organised at Beleshwar Mahadev Jhulelal temple on the occasion of Hindu festival of Ram Navami.
A large crowd of devotees were standing on the concrete slab covering the well which collapsed under their weight, plunging dozens of people into the almost 40ft (12m) deep well.
Local media reported that the temple was constructed after the well had been covered about four decades ago.
Senior official Illayaraja T told ANI news channel that 18 people were admitted to the hospital after being rescued and two people have been discharged so far. He added that a search operation is still underway to find the missing person.
A team of 75 personnel, including those from the state and national disaster response forces are engaged in rescue efforts.
Chief Minister Shivraj Singh Chouhan has announced a compensation of 500,000 rupees ($6000; £4900) to the kin of the deceased and 50,000 rupees to the injured.
Mr Modi tweeted his condolences to the victims' families and also announced a compensation of 200,000 rupees for them.(BBC)
( Information from dailymirror.lk was used in this report. ALL RESPECT GOES TO ORIGINAL WRITER OF THIS ARTICLE. | Also if you have any problem of this article or if you need to remove this articles, please email here and we will delete this immediately. [email protected] )