---
In line with the fuel price reduction today, the transport ministry has taken steps to reduce bus fares by 12.9% from tomorrow night, Transport and Highways (Transport) State Minister Lasantha Alagiyawanna said.
Addressing the media, he said the decision was taken as per instructions of the president.
Minister Alagiyawanna said the President has informed the ministry to apply the revised fare within 24 hours.
The National Transport Commission (NTC) calculated the revised bus fare according to the percentage.
Accordingly, the minimum bus fare has been reduced from Rs. 34 to Rs. 30.
The bus fares of the Sri Lanka Transport Board (SLTB), private buses, luxury, and super luxury services will be reduced according to the 12.9% bus fare revision.
According to the National Bus Fare Policy, bus fare revision comes to effect by July 1.
 Considering the calculation of fuel and other expenses, the ministry would be in a position to grant another concession to the people during the annual bus fare.
The minister requested the other passenger services, such as three-wheelers, school buses and taxis to reduce their fares parallel to the fuel price reduction, and it has been made mandatory.
A printed copy of the revised bus fare must be displayed inside the buses where people can see easily and clearly. (Chaturanga Pradeep Samarawickrama)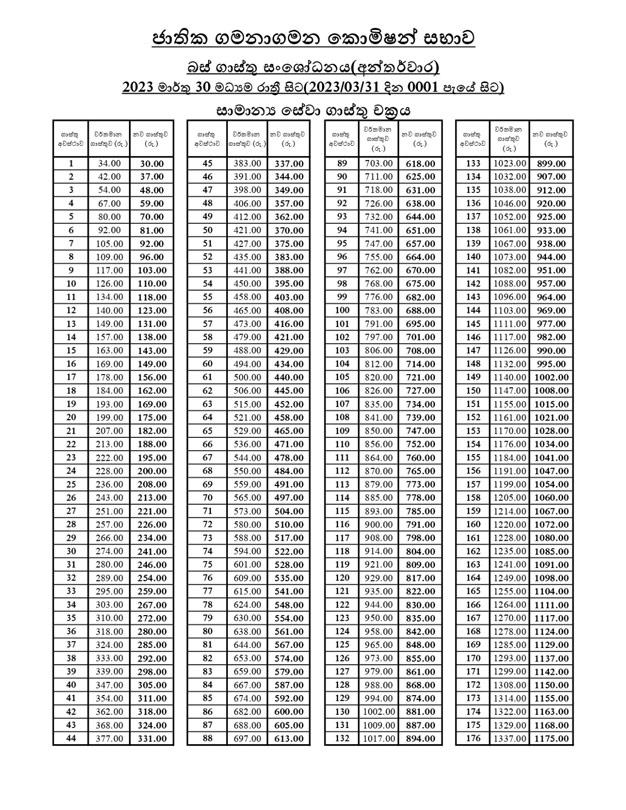 Pin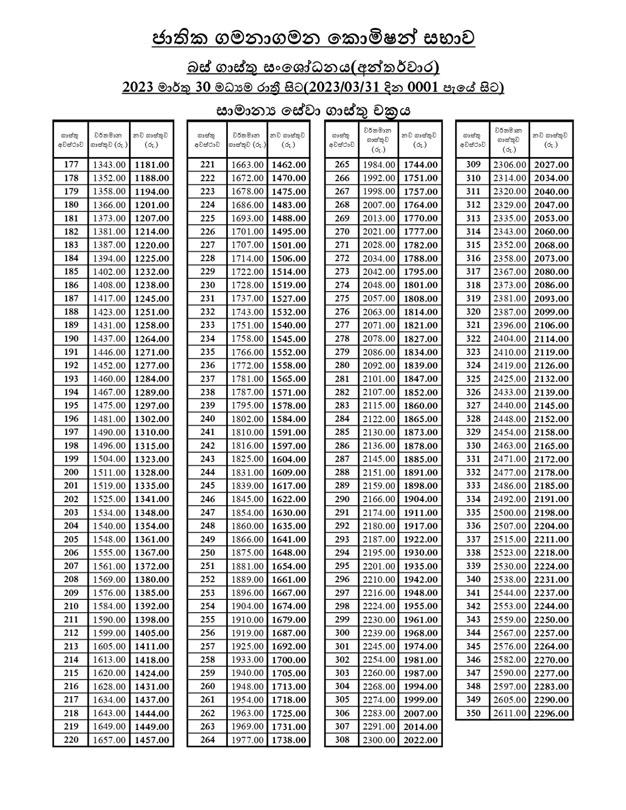 Pin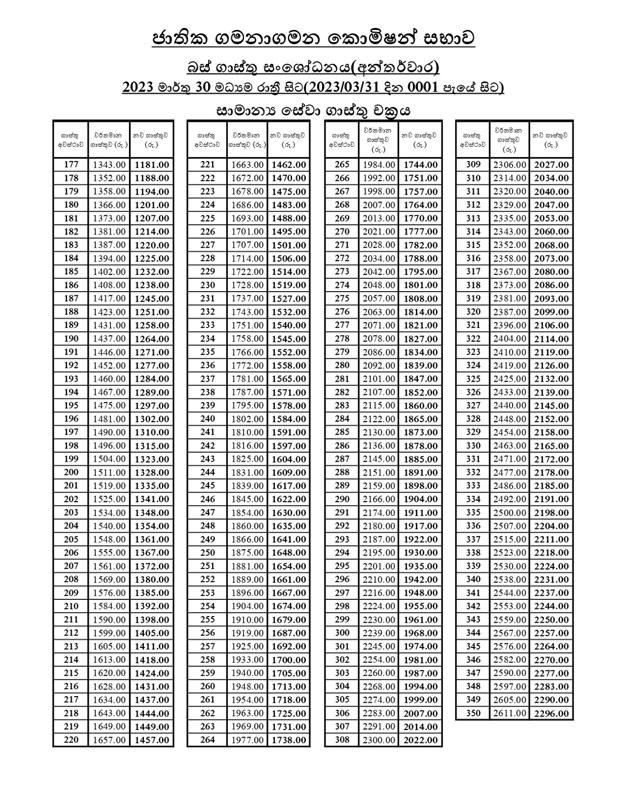 Pin
( Information from dailymirror.lk was used in this report. ALL RESPECT GOES TO ORIGINAL WRITER OF THIS ARTICLE. | Also if you have any problem of this article or if you need to remove this articles, please email here and we will delete this immediately. [email protected] )