---
Sri Lankans could receive a welcoming surprise at the pump in a matter of days or weeks as the global oil hit a 15-month low last week on concerns about a banking sector crisis in the United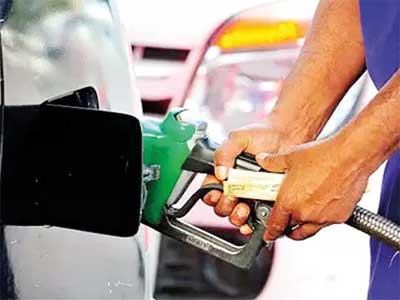 Pin States that may spill over into other parts of the world.
The futures prices at Brent, the global benchmark for oil, ended at US$ 72.47 a barrel last week, the lowest since November 28, 2021.
Oil prices tumbled when Silicon Valley Bank and Signature Bank, two regional banks in the United States collapsed last week. 
Even though not directly connected, fresh worries over the European banking system also emerged at the same time. 
Amid fears of contagion after the collapse of two banks in the United States, Swiss lender Credit Suisse's biggest shareholder said it would not increase its stake in the bank, for regulatory reasons.
That sent Credit Suisse share prices plunging by more than 30 percent to a new record low of 1.55 Swiss francs.
Currently, Switzerland's largest bank by assets, UBS, is negotiating with Credit Suisse to acquire part of its business with the blessing of Swiss National Bank, the Central Bank of Switzerland, to salvage the country's second largest bank.
These developments however could be positive signs to the emerging and frontier markets as the US Fed is largely expected to slow down their rate hiking cycle before potentially pausing by the middle of this year. 
Sri Lanka has been operating a price-reflective energy pricing formula since June last year. 
The current plummeting of oil prices and also the recent gains by the rupee against the dollar could result in a notable decline in petrol and diesel prices at the next review of fuel prices. 
The recent global developments could also bode positively for inflation in Sri Lanka which has been declining for the last five months. 
( Information from dailymirror.lk was used in this report. ALL RESPECT GOES TO ORIGINAL WRITER OF THIS ARTICLE. | Also if you have any problem of this article or if you need to remove this articles, please email here and we will delete this immediately. [email protected] )