---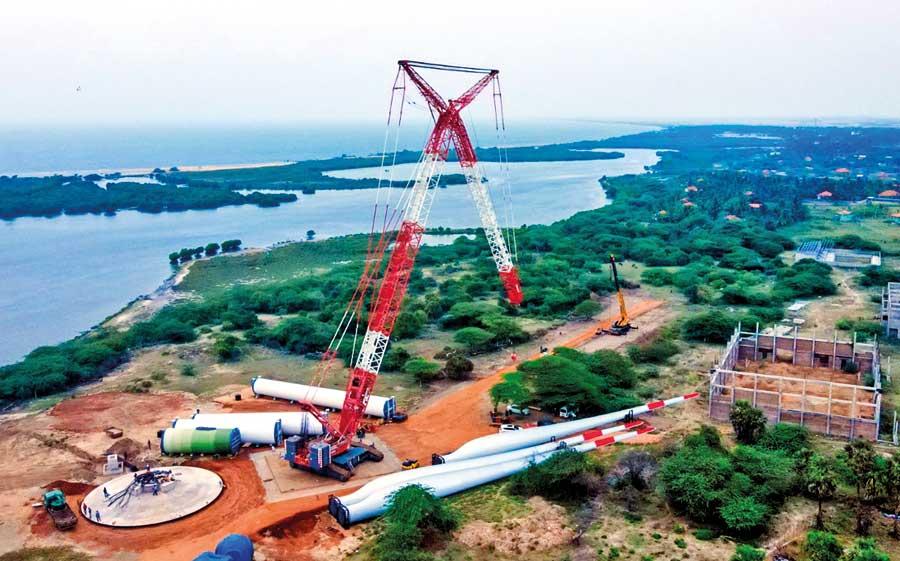 Pin
The assembled crawler crane at the Wind Power Project in Mannar
Inset: The crawler crane assembling a windmill at the Hiruras Wind Power Project in Mannar
Last week, the largest capacity crawler crane in Sri Lanka was unloaded at Hambantota International Port (HIP). The crane, with a 750-ton lifting capacity, will be initially used for Hiruras Wind Power Project in Mannar. The German-built Liebherr brand crane was used in Japan and has now been imported to Sri Lanka for civil projects. 
"HIP has earned itself a name for its RORO capabilities and currently we are aggressively promoting the port's ability to handle all types of vehicles in the international market.  The way this heavy equipment was unloaded at the port is a fine example of HIP's capability,"Hambantota International Port Group (Pvt) Limited COO Tissa Wickramasinghe said.
The crawler crane which consisted of 1000 tonnes of components was unloaded by HIP within a day.  The cargo was then transferred to 42 trucks which took the equipment by road in 2 days to the project site in Mannar for assembling. 
"HIP is well known for its accident-free operations and for maintaining very high standards in health and safety.  This is one of the key reasons for the port being a preferred choice when importing heavy equipment that need delicate handling like the crawler crane, which to-date is the largest in Sri Lanka," said Keerthi Manthrirathna, Proprietor of Rainbow Lanka (Pvt) Limited, the largest crane rental company in Sri Lanka.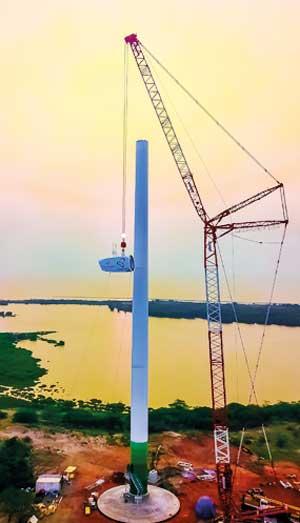 Pin
( Information from dailymirror.lk was used in this report. ALL RESPECT GOES TO ORIGINAL WRITER OF THIS ARTICLE. | Also if you have any problem of this article or if you need to remove this articles, please email here and we will delete this immediately. [email protected] )