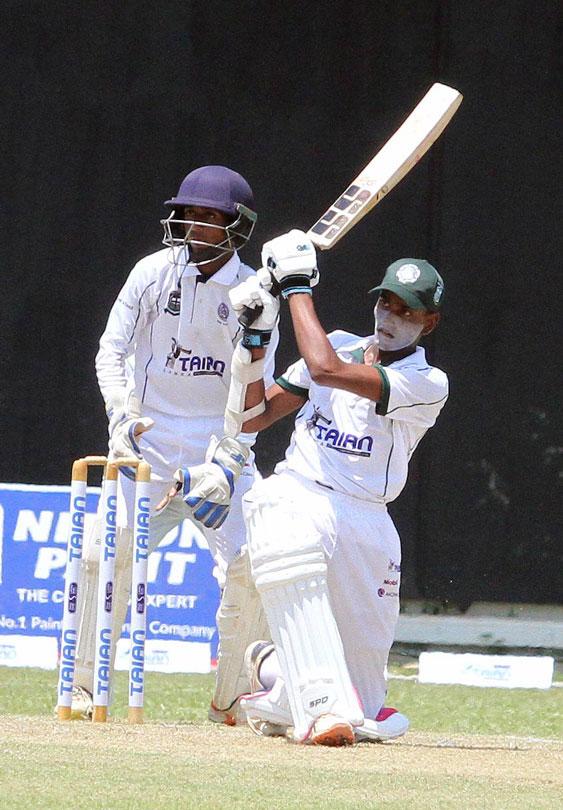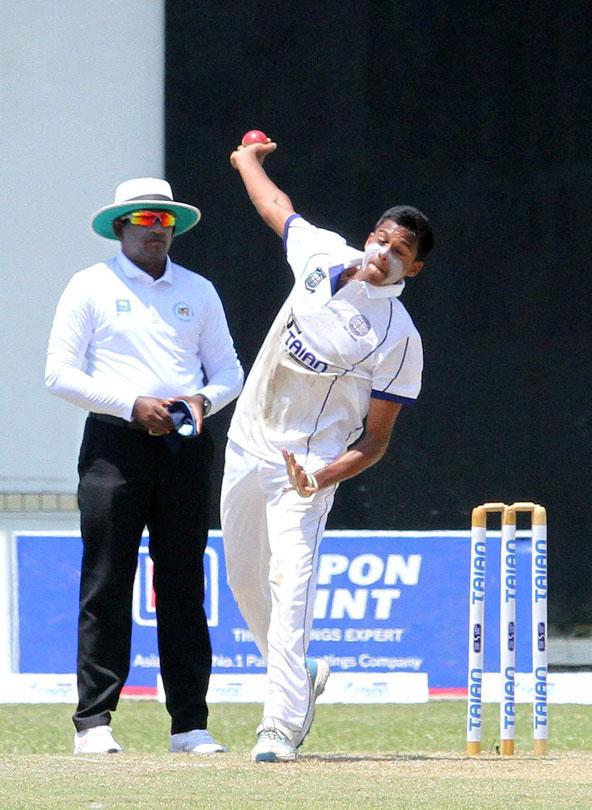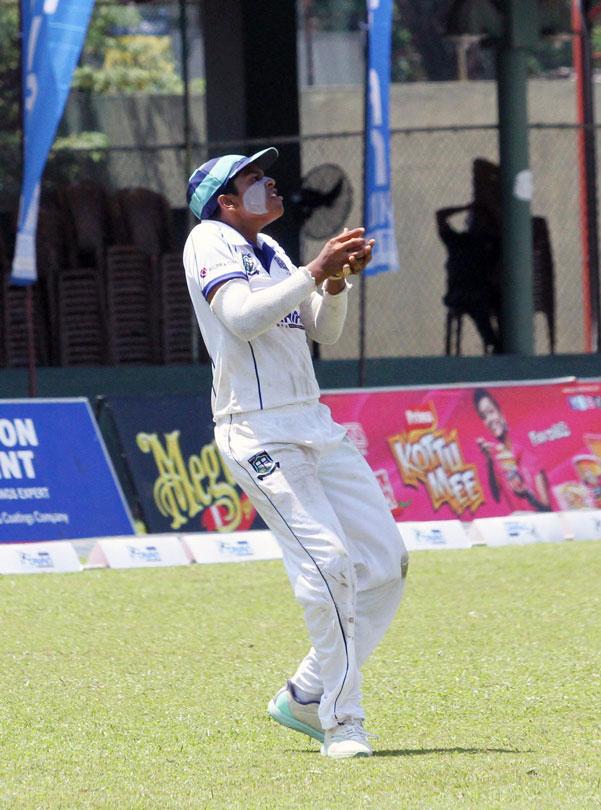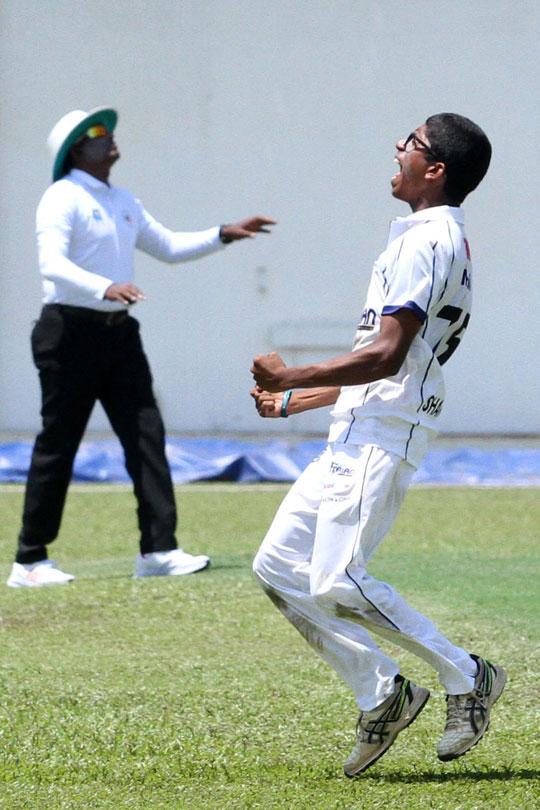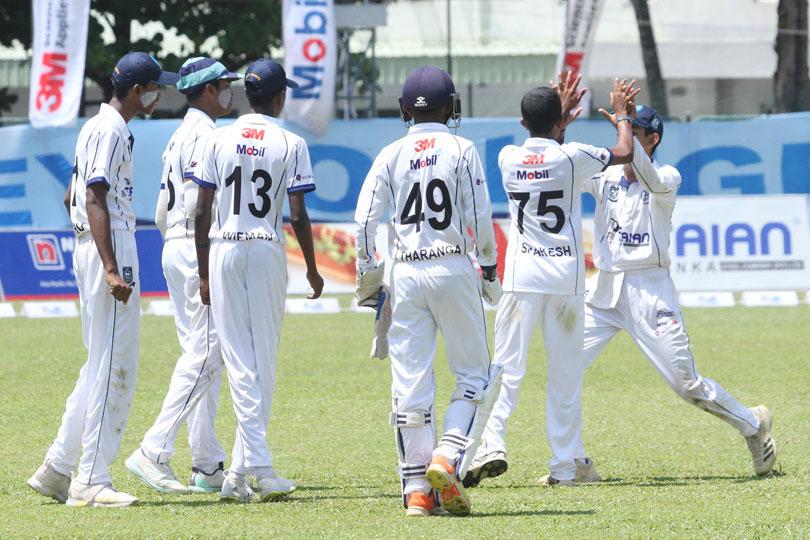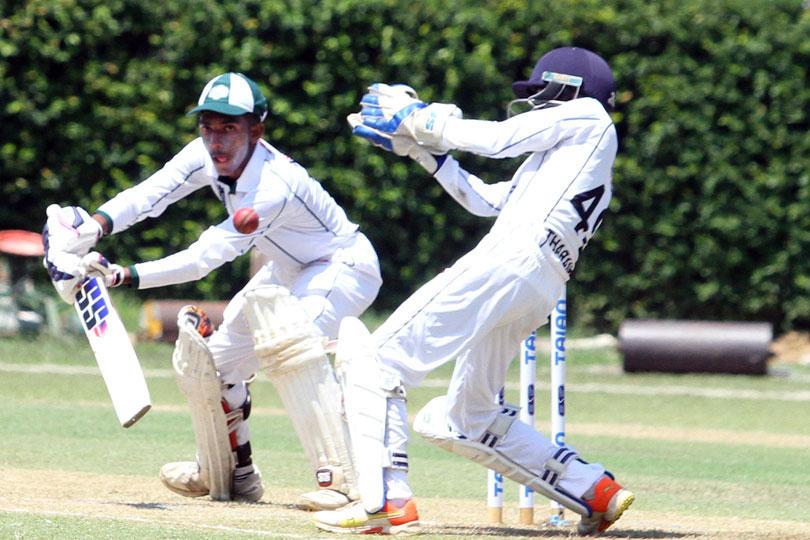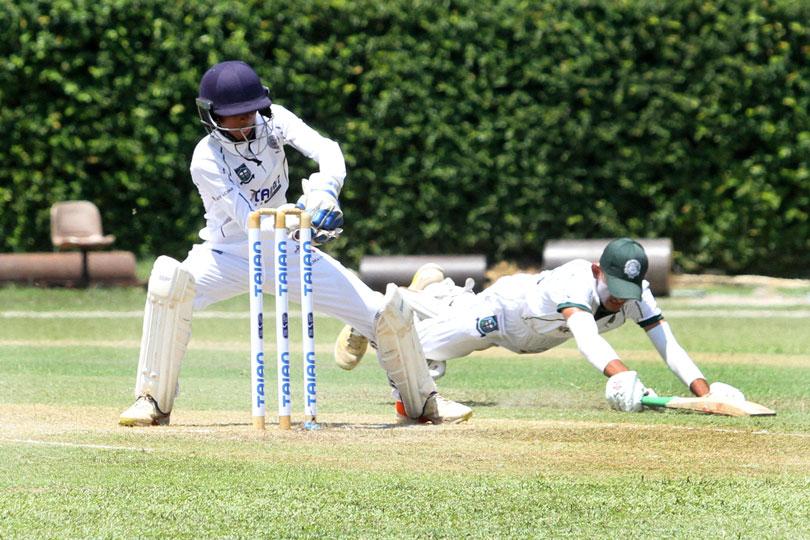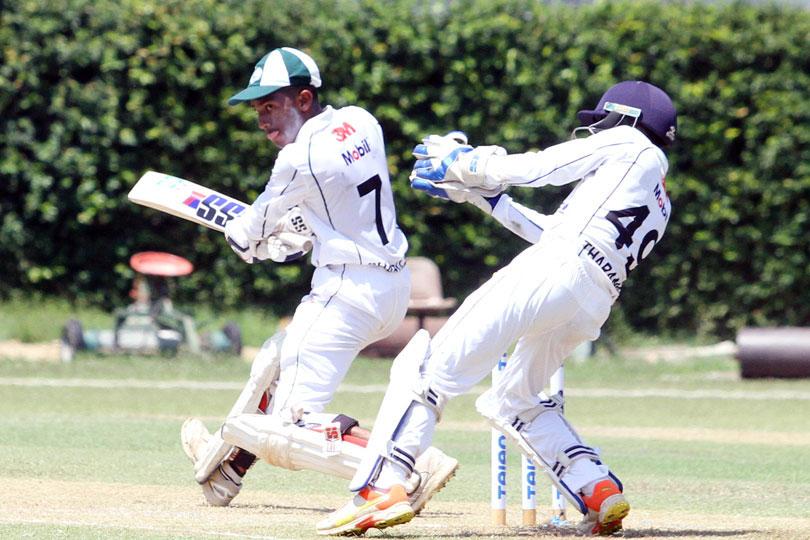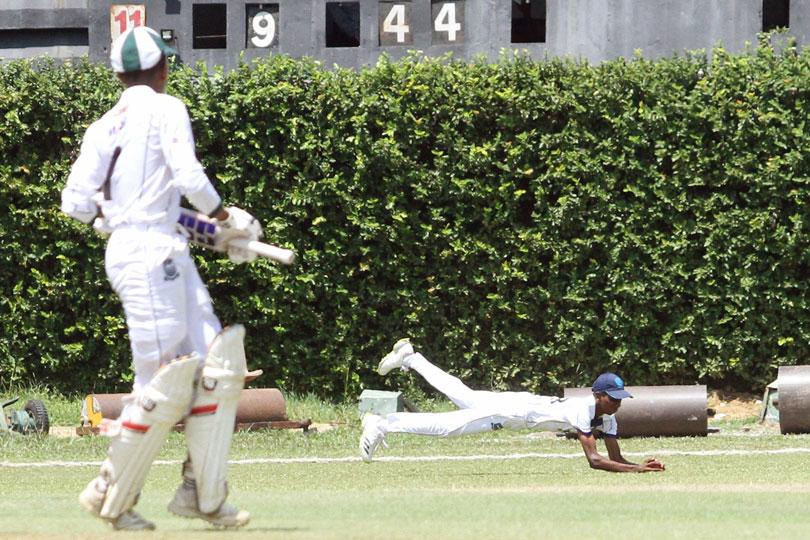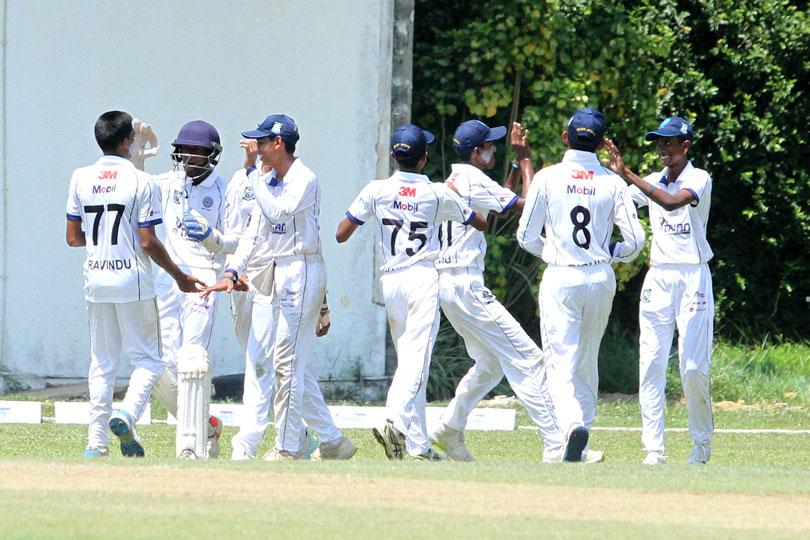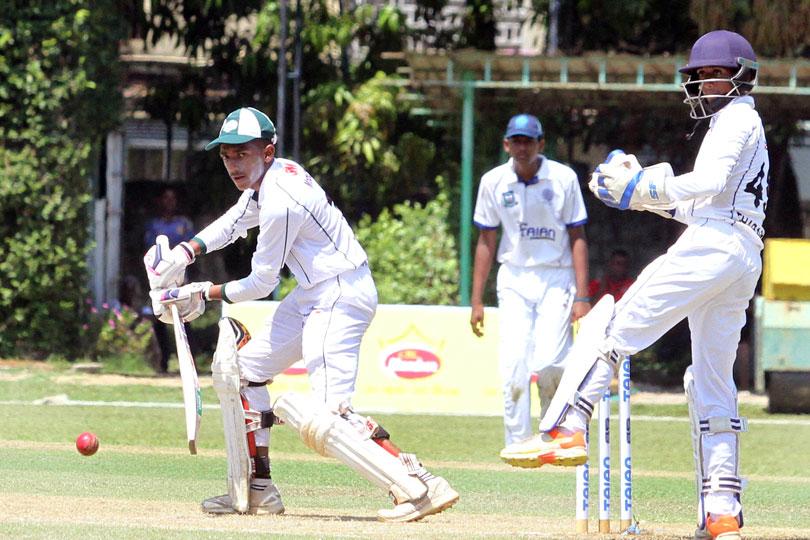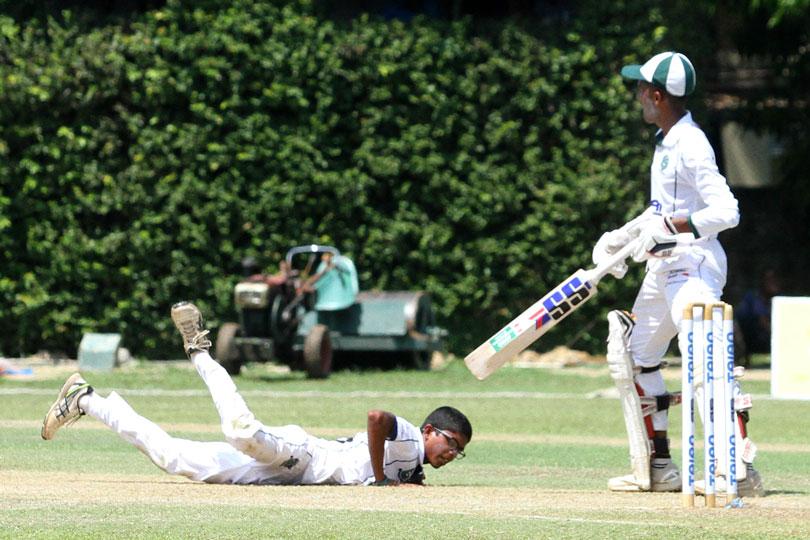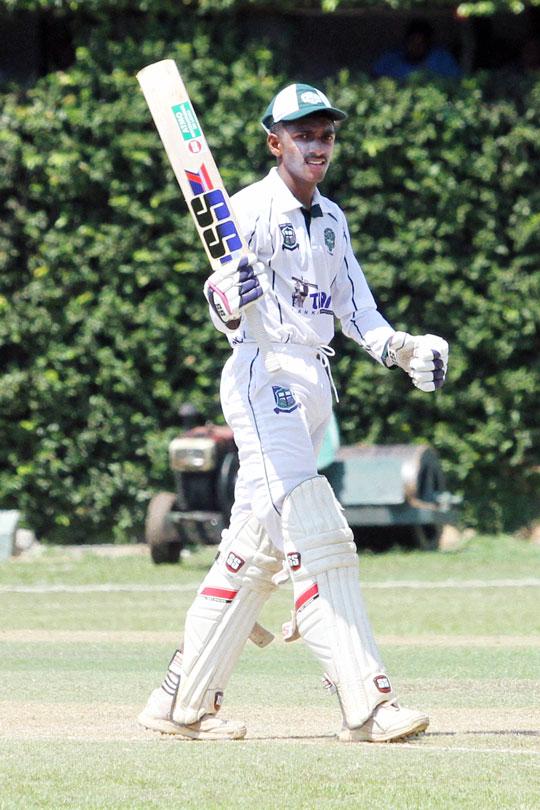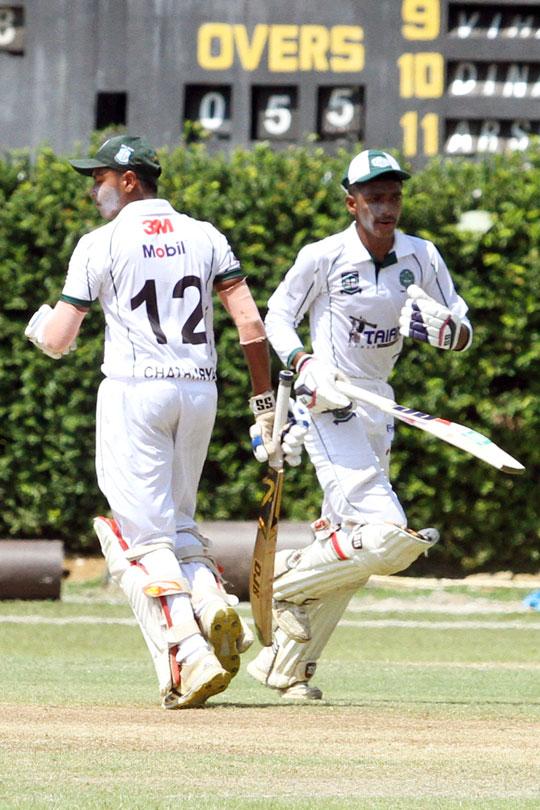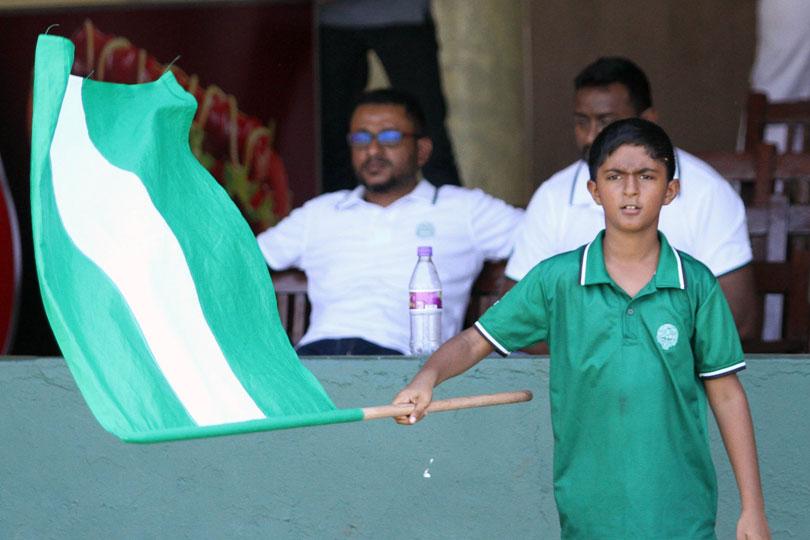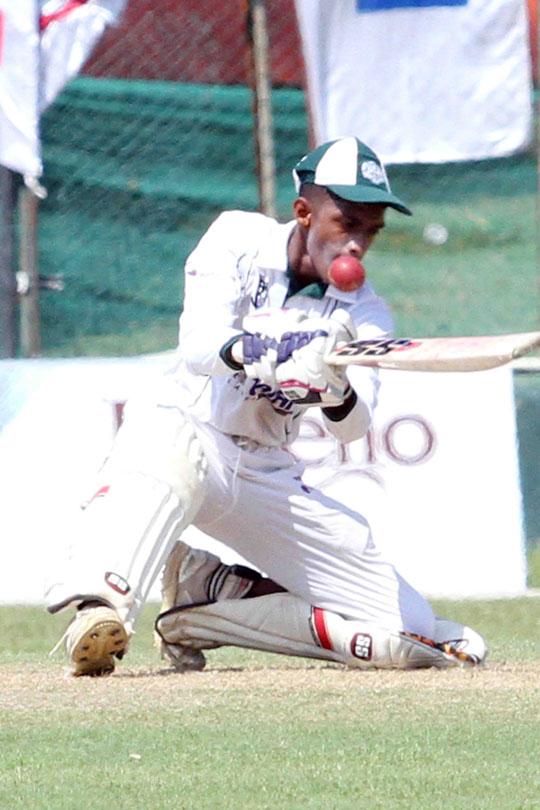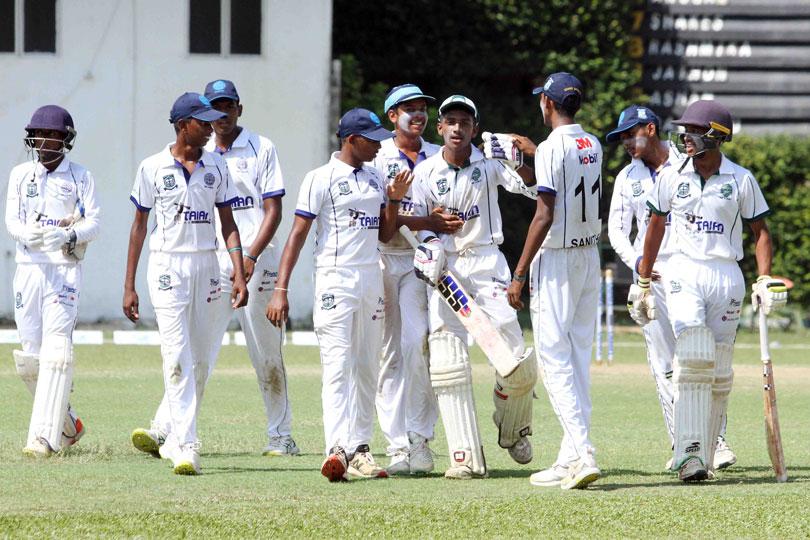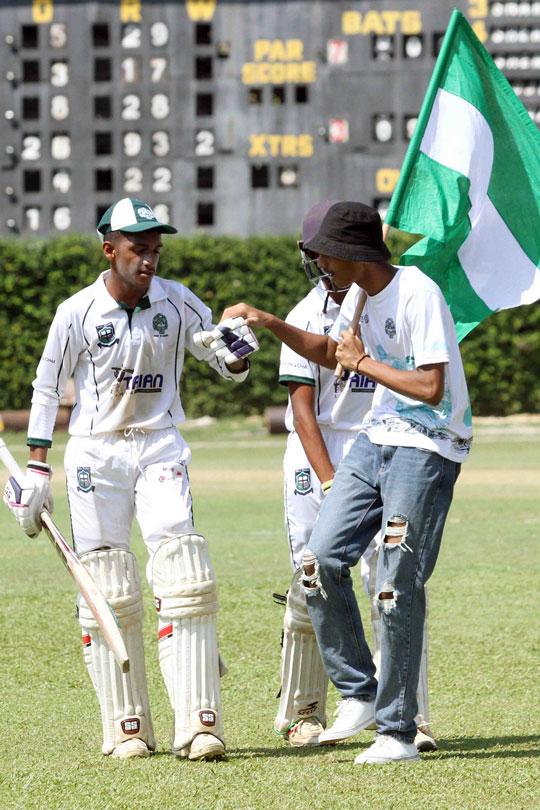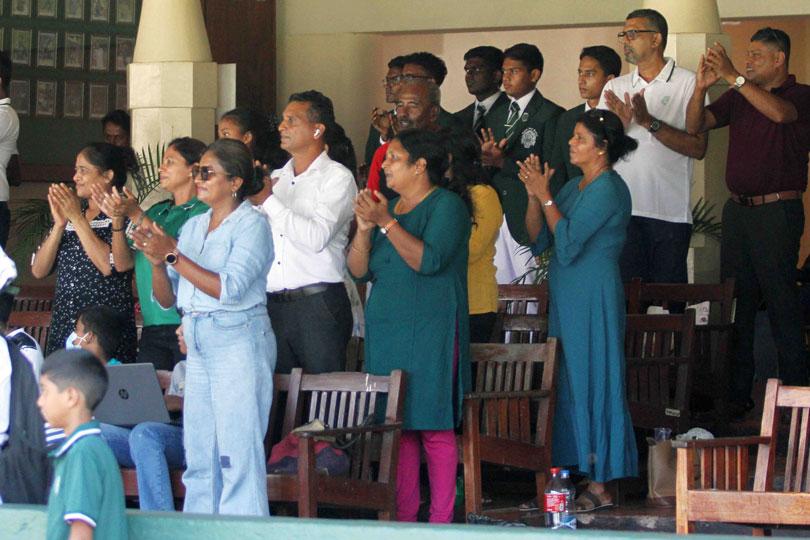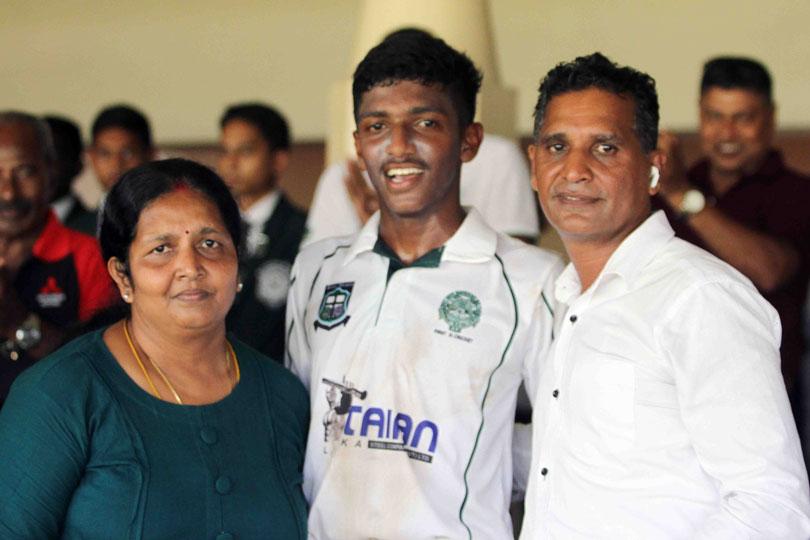 ---
Sharujan Shanmuganathan stole the day one limelight in the 3rd Rev Fr James Cartman Trophy encounter as St. Benedict's took command against traditional rivals Wesley College at the P. Sara Stadium.
Shanmuganathan was unfortunate to miss out on a ton by two runs as he was stuck on 98 when the 65 overs of batting came to an end.
Shanmuganathan's knock came off 122 balls which had seven boundaries and a six.
Earlier in the day Viduneth Wilson and Sheron Kannangara made half tons for St. Benedict's taking first lease of the wicket to make 298 for 7.
Wesley helped by an unbeaten half ton by Uvin Perera ended the day on 112 for 3. The match will be continued tomorrow.  By M. Shamil Amit
St Benedict's 1st innings
V. Wilson b Sigera 73
S. Kannangara lbw b Minon 68
S. Shanmuganathan not out 98
S. Samaratunga c Subasinghe b Minon 14
K. Himsara c Wieman b Sigera 08
C. Chathurya c Yapa b Minon 18
H. Joseph c Sigera b Minon 06
V. Aththanayake run out 02
M. Dissanayake not out 01
Extras (b1, lb2, nb5, w2) 10
Total (7 wickets: 65 overs) 298
Fall of wickets – 1-125, 2-178, 3-195, 4-212, 5-265, 6-280, 7-294.
Bowling – S. Amarasinghe 5-0-29-0, U. Perera 3-0-17-0, J. Weiman 9.4-30-0, S. Minon 27-1-99-3, L. Subasinghe 5-0-44-0, R. Sigera 15.2-0-76-2.
Wesley 1st innings
S. Amarasinghe c Dissanayake b Semila 23
A. Isira c Samaratunga b Chathurya 05
L. Subasinghe c Joseph b Chathurya 00
U. Perera not out 55
A. Pahansara not out 29
Extras: 00
Total: (3 wickets: 33 overs) 112
Fall of wickets – 1-10, 2-19, 3-38.
Bowling – D. Semila 6-0-38-1, C. Chathurya 11-3-34-2, V. Aththanayake 6-2-11-0, M. Dissanayake 9-0-31-0, O. Michael 1-0-3-0
( Information from dailymirror.lk was used in this report. ALL RESPECT GOES TO ORIGINAL WRITER OF THIS ARTICLE. | Also if you have any problem of this article or if you need to remove this articles, please email here and we will delete this immediately. [email protected] )