---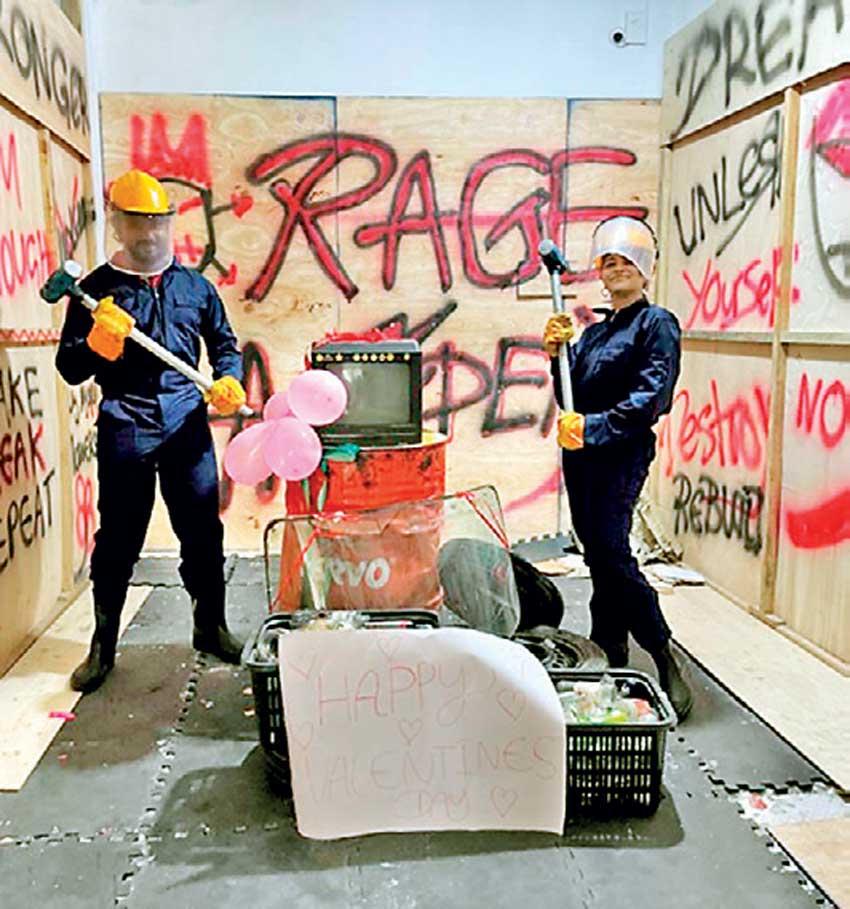 Pin
In a backdrop where a lot of Sri Lankans are struggling to make their ends meet amid higher taxes and soaring utility bills, the country's first 'rage room' has been opened in Koswatta, Battaramulla.
The concept of a rage room is well-known in modern countries. However, the idea of rage therapy is still alien to the Sri Lankan society. Rage rooms could provide a fun and entertaining way to vent out one's frustrations. 
Individuals can come with their friends, pick a package and smash objects. The concept is to allow people to have a fun experience while blowing off some steam, says Rage Academy founder Shaveen Perera. 
"Even if you are not easily angered, rage rooms offer a quick adrenaline rush and a new experience. Most importantly, our rage room is completely judgement free. You can smash away your stress and walk out feeling like a better version of yourself," Perera said.
"However, our culture and its people would always find a way to condemn a new business idea. The misconception that rage rooms are inducing violence is complete hoax and that is because our country is so backward thinking," he added.  
( Information from dailymirror.lk was used in this report. ALL RESPECT GOES TO ORIGINAL WRITER OF THIS ARTICLE. | Also if you have any problem of this article or if you need to remove this articles, please email here and we will delete this immediately. [email protected] )