---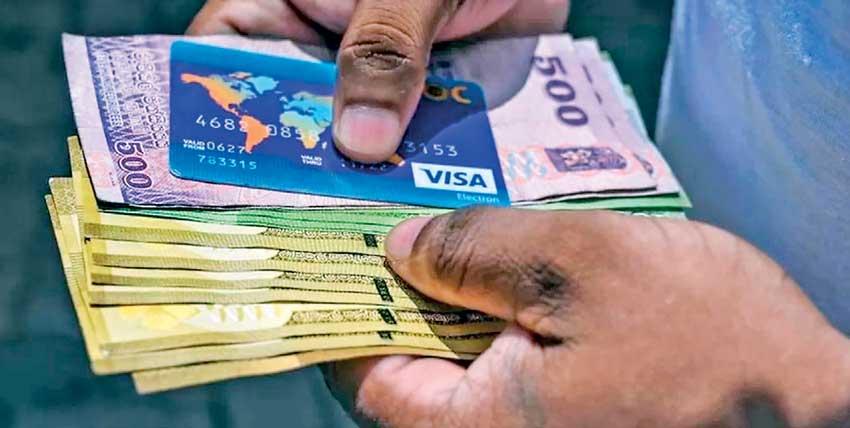 Pin
Picture courtesy Getty Images 
Notes talks with private sector creditors could raise further complications
Long-Term Local Currency IDR to be further downgraded if govt. restructures or defaults on its local currency debt
Expresses confidence in SL securing financing support from IMF
Says unlocking bailout package would bolster official foreign exchange reserves 
Sri Lanka is making good progress towards unlocking the International Monetary Fund (IMF) bailout package but its Restricted Default (RD) status would only come off after the debt restructuring process reaches completion, rating agency Fitch said yesterday. 
As there are no timelines fixed for discussions on debt restructuring to close, after the IMF approves the support package, Fitch Ratings said it believes that even if the official creditors are more aligned in Sri Lanka's case, talks with private sector creditors could raise further complications. 
It "may" move the IDR out of 'RD', upon the sovereign's completion of a commercial debt restructuring, after it is certain that Sri Lanka's relationship with the international financial community has normalised.  
"Sri Lanka's post-default ratings would depend upon our assessment of its credit profile. 
If the key parameters for returning to debt sustainability under the IMF programme allow for a moderate and extended debt reduction process, this could facilitate debt restructuring talks but may weigh on the sovereign's post-default credit rating," Fitch said in a statement yesterday. 
The Long-Term Local-Currency IDR would be further downgraded if the government announces plans to restructure or defaults on its local currency debt, it added, pointing out that the issue of whether to include local currency debt in any restructuring would be one of the factors complicating debt negotiations. 
Fitch downgraded Sri Lanka's Long-Term Local-Currency Issuer Default Rating (IDR) to 'CC', from 'CCC' in December 2022. 
However, the agency is positive that the island nation will likely secure financing support from the IMF. 
The IMF funding should improve Sri Lanka's external liquidity but the timing of any debt restructuring agreement with official and private creditors remains uncertain, said Fitch.  
"We view the announcement of a date for the Executive Board review as an indication that the IMF regards the financing assurances it has received from key official creditors as sufficiently credible to move forward," said the agency. It added that the board approval of the programme would release the IMF funding and should unlock additional financing from multilateral creditors. 
"This would bolster official foreign exchange reserves, which have already risen 30 percent from their trough in October 2022," said Fitch.
( Information from dailymirror.lk was used in this report. ALL RESPECT GOES TO ORIGINAL WRITER OF THIS ARTICLE. | Also if you have any problem of this article or if you need to remove this articles, please email here and we will delete this immediately. [email protected] )