First published in on March 7 & 9, 1973
Greek girl to return
CANBERRA, Tuesday. — Australian-born Maris Baikas, 4, would leave Athens for Australia tomorrow in the company of her mother, the Minister for Immigration, Mr Grassby, said today.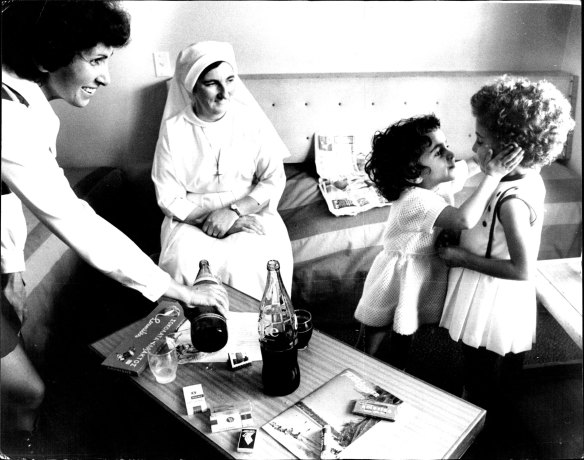 Maris was alleged to have been taken to Greece by her father.
Mr Grassby said: "Miss Baikas was released into the custody of her mother, Mrs Cathy Baikas, today, and both are being cared for at an Athens hotel by Australian immigration officials."
He praised Australian officials in Athens who found the child and whose efforts led to the release of Maris into her mother's custody.
He welcomed warmly the co-operation and understanding of the Greek authorities.
Tears as-Maris comes home
ATHENS, Thursday. — There were tears and emotional scenes from both sides as a Sydney woman left last night with the daughter she had crossed the world to regain.
The woman, Mrs Cathy Baikas, was seen off by her in-laws and other members of her family after a successful attempt to regain, custody of her three-year-old daughter, Maris.
The relatives bad chocolates and a bunch of carnations for the girl.
Mrs Baikas said Mariss was taken from Sydney in January by her estranged husband, Yannis, on a false passport.
Late last month she was granted custody of the child and arrived in Athens on Sunday determined to take her back.
An Australian Embassy official stayed with Mrs Baikas until she went through Customs and a police search. Then she walked to the bus which was to take her to the plane and Sydney again.
A Piece of Paper, was later adapted into the film 1978 Cathy's Child, starring Michele Fawdon, Alan Cassell and Bryan Brown.
( Information from politico.com was used in this report. Also if you have any problem of this article or if you need to remove this articles, please email here and we will delete this immediately. [email protected] )