---
Prices of branded egg cartons on the shelves of supermarkets have finally come down after several months of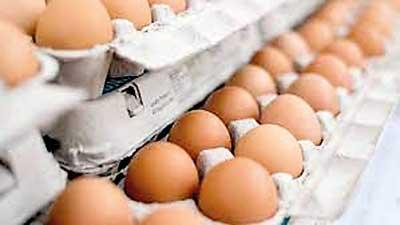 Pin being on the higher end of the price scale.
During the weekend, branded brown egg cartons were offered at a price of Rs.520 for a pack of 10 eggs, which is a drop of about 21 percent. Previously, for several months, a pack of 10 eggs was sold at supermarkets for Rs.650.
Earlier this month, the Consumer Affairs Authority (CAA) issued an extraordinary gazette imposing a maximum retail price (MRP) of Rs. 44 on white eggs, and Rs.46 on brown eggs.
Immediately after the gazette, the CAA raided shops selling eggs above the MRP and took measures to ensure the product was sold at the new price set.
In August 2022, the CAA declared a MRP of Rs. 43.00 and Rs. 45.00 for white and brown eggs. However, the reduction was not reflected in the carton eggs sold at supermarkets. 
Despite the fluctuation in egg prices witnessed over the past several months, prices of branded eggs only went upwards, but never reduced despite the imposing of MRPs.
January 2023 is the first time in many months consumers are seeing the prices of eggs at supermarkets come down. However, it is still about 11 percent higher than the imposed MRP.
 It is not clear whether the prices of egg cartons at supermarkets have come down due to the MRP or due to the decline in demand. 
While eggs are available at economic centres and small retailers at the new MRP, it is observed that several vendors do not have stocks, which could be due to a dip in supply or the inability to maintain profit margins.
 In an effort to make eggs more affordable to consumers who are struggling amidst the escalating cost of living, the Cabinet recently gave the approval to import eggs. 
However, it is uncertain if any imports have occurred as yet, given that stakeholders of the poultry industry have raised concerns about the possibility of bird flu entering Sri Lanka. 
Further, it is also observed that prices of branded whole chicken had dropped to about Rs. 980 per kg over the weekend, a contraction of about 20 percent. 
It is likely that demand destruction at higher price points, could have pushed retailers to drop prices to encourage sales of the protein.
( Information from dailymirror.lk was used in this report. ALL RESPECT GOES TO ORIGINAL WRITER OF THIS ARTICLE. | Also if you have any problem of this article or if you need to remove this articles, please email here and we will delete this immediately. [email protected] )