In a highly anticipated decision, Meta has said it will allow Donald Trump back on Facebook and Instagram following a two-year ban from the platforms over his online behavior during the 6 January insurrection.
Meta will allow Trump to return "in coming weeks" but "with new guardrails in place to deter repeat offenses", Meta's president of global affairs Nick Clegg wrote in a blogpost explaining the decision.
"Like any other Facebook or Instagram user, Mr Trump is subject to our community standards," Clegg wrote.
"In the event that Mr Trump posts further violating content, the content will be removed and he will be suspended for between one month and two years, depending on the severity of the violation."
Trump was removed from Meta platforms following the Capitol riots on 6 January 2021, during which he posted unsubstantiated claims that the election had been stolen, praised increasingly violent protestors and condemned former vice-president Mike Pence even as the mob threatened his life.
Clegg said the suspension was "an extraordinary decision taken in extraordinary circumstances" and that Meta has weighed "whether there remain such extraordinary circumstances that extending the suspension beyond the original two-year period is justified".
Ultimately, the company has decided that its platforms should be available for "open, public and democratic debate" and that users "should be able to hear from a former President of the United States, and a declared candidate for that office again", he wrote.
"The public should be able to hear what their politicians are saying – the good, the bad and the ugly – so that they can make informed choices at the ballot box," he said.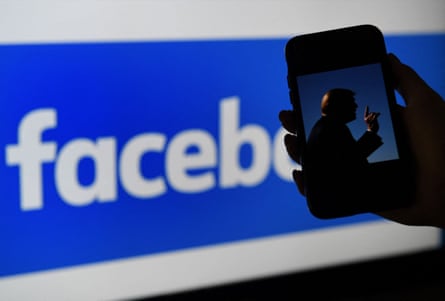 Donald Trump was suspended from Facebook and Instagram for two years after the 6 January insurrection.

Photograph: Olivier Douliery/AFP/Getty Images
While Zuckerberg did not initially offer a timeline on the ban, the company punted its decision about whether to remove him permanently to its oversight board: a group of appointed academics and former politicians meant to operate independently of Facebook's corporate leadership. That group ruled in May 2021 that the penalties should not be "indeterminate", but kicked the final ruling on Trump's accounts back to Meta, suggesting it decide in six months – two years after the riots.
The deadline was initially slated for 7 January, and reports from inside Meta suggested the company was intensely debating the decision. Clegg wrote in a 2021 blog post that Trump's accounts would need to be strictly monitored in the event of his return.
How the 'guardrails' could work
Announcing the decision on Wednesday, Clegg said Meta's "guardrails" would include taking action against content that does not directly violate their community standards but "contributes to the sort of risk that materialized on January 6th, such as content that delegitimizes an upcoming election or is related to QAnon".
Meta "may limit the distribution of such posts, and for repeated instances, may temporarily restrict access to our advertising tools", Clegg said, or "remove the re-share button" from posts.
Trump responded to the news with a short statement on Truth Social, reposted by others on Twitter, saying that "such a thing should never happen again to a sitting president" but did not indicate if or when he would return to the platform.
It remains to be seen if he will actually begin posting again on the platforms where his accounts have been reinstated. While he initially suggested he would be "staying on Truth [Social]", his own social media platform, recent reports said he was eager to return to Facebook, formally appealing Meta to reinstate his accounts. But weeks after returning to Twitter, Trump had yet to tweet again. Some have suggested the silence has been due to an exclusivity agreement he has with Truth Social.
A report from Rolling Stone said Trump planned to begin tweeting again when the agreement, which requires him to post all news to the app six hours in advance of any other platform, expires in June. Trump has a far broader reach on mainstream social platforms compared to Truth Social, where he has just 5 million followers.
Many online safety advocates have warned Trump's return would be toxic, and Democratic lawmakers on Capitol Hill urged Meta in a December letter to uphold the ban.
Representative Adam Schiff, a Democrat who previously chaired the House intelligence committee, criticized the decision to reinstate him.
"Trump incited an insurrection," Schiff wrote on Twitter. "Giving him back access to a social media platform to spread his lies and demagoguery is dangerous."
Trump's account has remained online even after his ban, but he had been unable to publish new posts. Civil rights groups say that regardless of the former president's future actions the Meta decision marks a dangerous precedent.
"Whether he uses the platforms or not, a reinstatement by Meta sends a message that there are no real consequences even for inciting insurrection and a coup on their channels," said a group of scholars, advocates and activists calling itself the Real Facebook Oversight Board in a statement. "Someone who has violated their terms of service repeatedly, spread disinformation on their platforms and fomented violence would be welcomed back."
Reuters contributed reporting