---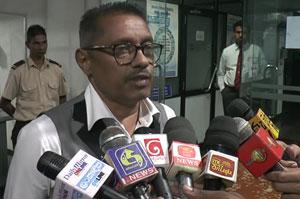 PinThe Public Utilities Commission of Sri Lanka (PUCSL) has to intervene in decision-making with regards to a country's national events, such as the ongoing Advanced Level (A/L) examination, PUCSL chairman Janaka Rathnayake said.
Addressing the media after announcing the decision to not impose power cuts during the A/L exam until February 17, he said it is the government who should take the decision for national events.
The A/L examination is an exam that determines the future of the students in the country.
According to the data received by the PUCSL, the Ceylon Petroleum Corporation (CPC) has sufficient naptha fuel stored in its storage facilities, Rathnayake said. 
"We anticipate that those naphtha stocks will be used to generate electricity until the end of the A/L exam," he said.
"We have provided continuous power for five days starting on December 24. No one knows how much was spent on that, and we do not know how we earned that money for fuel," he said.
While mentioning the current situation of local banks, Rathnayake said the local banks are like "the Merchant of Venice."
 He said they are always trying to collect their income by imposing huge taxes. (Chaturanga Pradeep Samarawickrama)
( Information from dailymirror.lk was used in this report. ALL RESPECT GOES TO ORIGINAL WRITER OF THIS ARTICLE. | Also if you have any problem of this article or if you need to remove this articles, please email here and we will delete this immediately. [email protected] )