---
The officers attached to the Customs Narcotics Control Division today carried out the second largest raid on gold at the Bandaranaike International Airport (BIA) in the customs history.
Customs Superintendent Nuwan Abeynayake told the media that 22kg of 24 carat gold worth Rs. 400 million was taken into custody by customs.
The gold jewelery was smuggled into the country by five Sri Lankan passengers arrived from Chennai, India.
They were arrested this morning (4.10 am) based on a tip off by the indian intelligence unit. Abeynayake said some of the gold was strapped to their underwear with the help of gel.
The were also seen wearing the 24 caret unfinished jewelleries such as necklaces with studs around and walking past the customs nonchalantly ignoring the customs officials.
Customs investigation revealed that these passengers seemed to have missed their scheduled flight and arrived by another flight to evade customs checking.
The gold necklaces, rings, bracelets were found hidden in 30 men's undergarments and the rest of the god was found hidden in a food processing unit. Five suspects were arrested and the customs is conducting further investigation.
Finance State Ministe Ranjith Siyambalapitiya was also at the airport to witness this arrest. He said, in the current situation where the country is facing a huge foreign exchange crisis, these gold smugglers used to smuggle gold into the country and deceiving US$3 million a month.
The government appreciates this raid and said the customs officials were successful in busting this smuggling and taking these unlawful elements into custody.
"In order to curb the smuggling of 24 karat gold, circulars will be issued very soon and the legal provisions will be prepared so that there is no injustice to the Sri Lankan immigrants who return to the country after working abroad, the minister said. (Chaturanga Pradeep Samarawickrama  and T.K.G Kapila)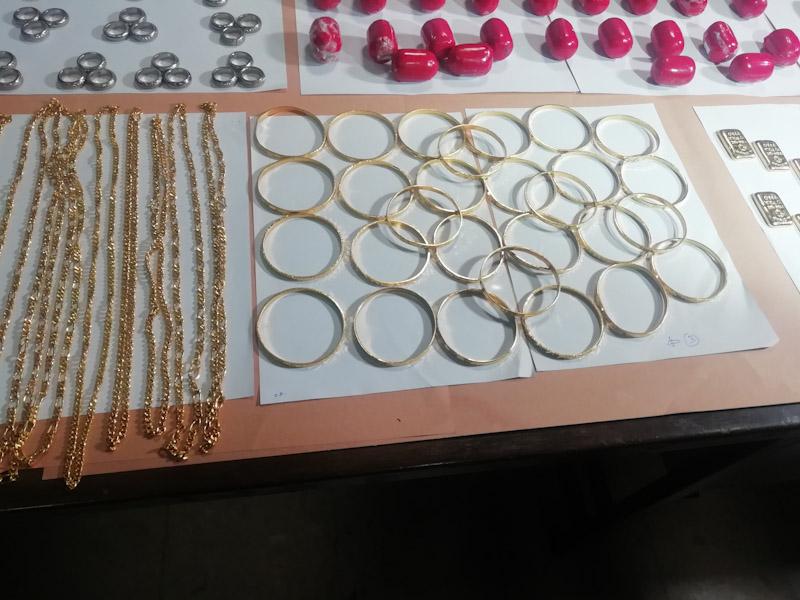 Pin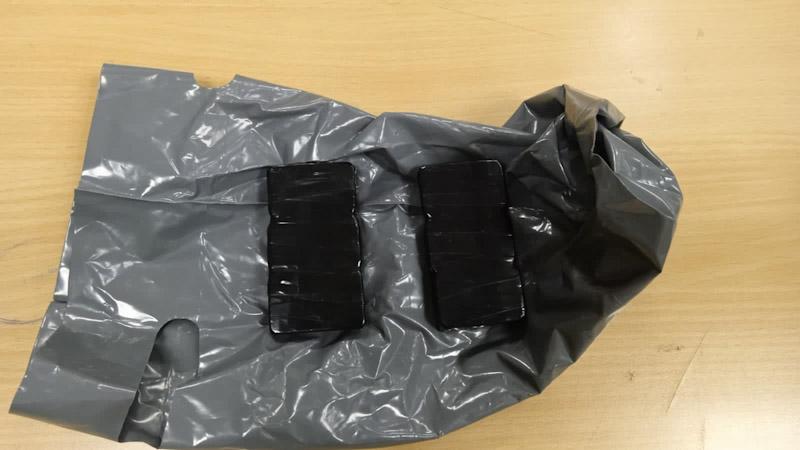 Pin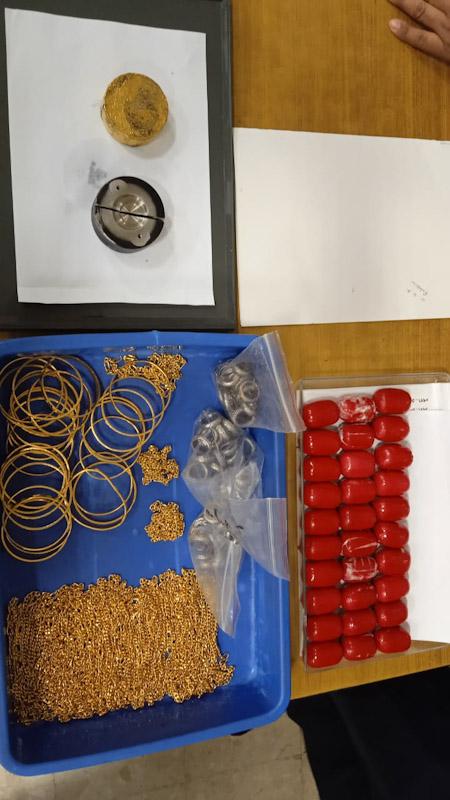 Pin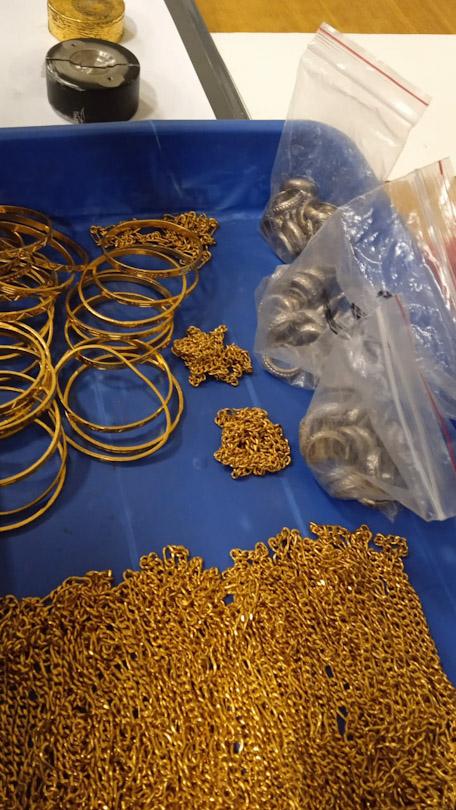 Pin
Pix by T.K.G Kapila
( Information from dailymirror.lk was used in this report. ALL RESPECT GOES TO ORIGINAL WRITER OF THIS ARTICLE. | Also if you have any problem of this article or if you need to remove this articles, please email here and we will delete this immediately. [email protected] )