---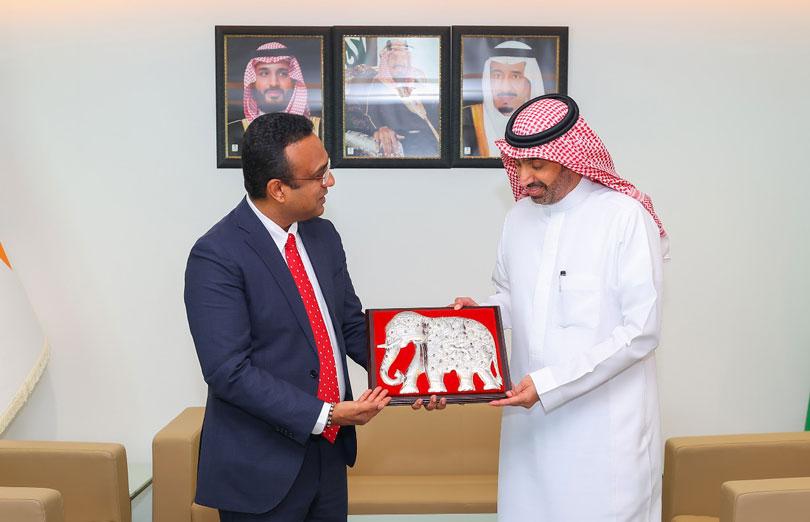 Pin
Saudi Arabia has expressed its willingness to recruit more Sri Lankans for their construction and health sectors and to raise the minimum wage structure of Sri Lankan domestic workers employed in the Kingdom.
Foreign Employment and Labour Minister Manusha Nanayakkara said this during an official bilateral discussion held between the Human Resources and Social Development Minister in Saudi Arabia, Ahmad bin Sulaiman Al Rajhi yesterday.
He said a number of jobs in the construction sector, which were only open to Philippine and Bangladeshi nationals for some time, are to be opened to Sri Lankan skilled workers with the new agreement. The Saudi Minister had agreed to appoint two bilateral committees to coordinate the work related to the recruitment of Sri Lankans for employment opportunities in the construction and health sectors in Saudi Arabia. 
He had also agreed to appoint a consultative committee to make recommendations within 30 days with regards to alleviating the existing irregularities in the recruitment of Sri Lankan domestic workers.
"The Saudi minister had also agreed to further increase the minimum wage currently paid to the Sri Lankan workers. The recommendations in this regard are to be presented within 30 days. It had also been agreed to give more priority to those who have expertise in the sectors that have a surplus of employees in Sri Lanka when recruiting for jobs in Saudi Arabia," Minister Nanayakkara said. 
The fact that employment contracts are currently only available in Arabic and English was also brought to light. Also, both parties agreed to look into the problems faced by domestic workers and take relevant actions within 30 days.
It had also been decided to look into the issues that have arisen with regards to the recruitment fees and related costs of domestic workers. 
Also, it was decided to close down about 400 employment agencies that have violated the government's regulations and other wrongdoings. Diplomatic representatives from Saudi Arabia and officials of the Sri Lankan Embassy in Saudi Arabia were also present at the discussions. (Chaturanga Samarawickrama)
( Information from dailymirror.lk was used in this report. ALL RESPECT GOES TO ORIGINAL WRITER OF THIS ARTICLE. To Read More, click here | Also if you have any problem of this article or if you need to remove this articles, please email here and we will delete this immediately. [email protected] or [email protected] )