---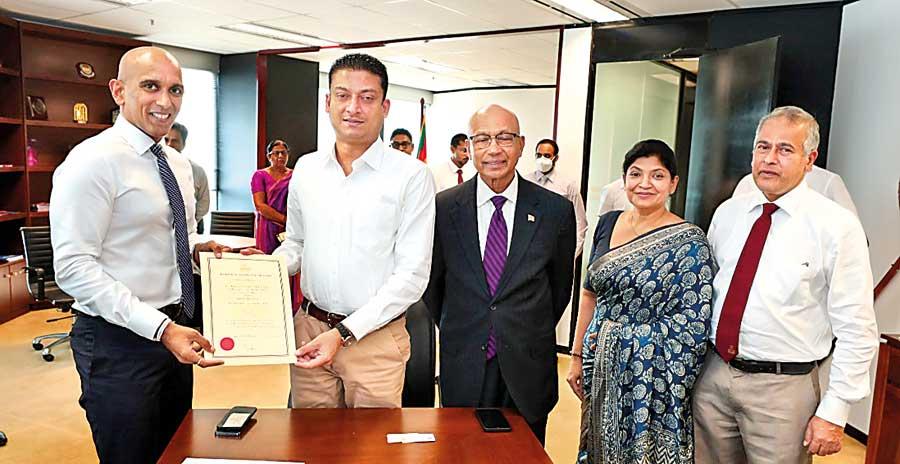 Pin
Committed to accelerating the transition to renewable energy to address the future power demand growth in Sri Lanka, Gaia Greenenergy Group has entered into two agreements with the Board of Investment (BOI) to install rooftop solar systems for 100 MW, worth US $ 61 million investment, in the Central and North Central provinces.
In phase two of these projects, the capacity and investment would double to 200 MW and US $ 122 million to be completed within 18 months. 
The signing of agreements took place recently at the Investor Facilitation Centre of the BOI headquarters in the presence of Investment Promotion State Minister Dilum Amunugama, BOI Chairman Raja Edirisuriya and Gaia Greenenergy Group directors.
The two agreements were signed to set up and operate rooftop solar photovoltaic systems to generate electricity to the national grid under the Net Plus Plus scheme of the Ceylon Electricity Board, using the rooftops of schools, hospitals and other government buildings belonging to the Central Provincial Council and North Central Provincial Council. 
The group has already secured concessions in the Uva, Southern, Western and Sabaragamuwa provinces for a total capacity of over 500 MWp and a foreign direct investment of US $ 300 million. They have already started the development of 20 MWp in the Uva province and completed most of it. 
They work in a revenue share model, where they share 15-16 percent of the top line revenue with the provinces, giving the provinces their highest revenue source, once the project is completed. Once the national programme is operational, it's expected to generate 750 GWh of energy annually and save US $ 400 million of diesel imports for power generation per annum. 
A study done by the University of Moratuwa proved that 65 MWp of rooftop solar in the Uva province can eliminate daytime power cuts without a disturbance to the national grid. These power cuts have seriously impacted the small to medium enterprises and industries and medical clinics.  
Given the distributed nature of rooftop solar projects, they contribute greatly to stabilising the grid and significantly reducing the transmission and distribution losses. Additionally, these projects can be developed and scaled much faster than the large ground-mounted projects, given that the ground-mounted projects require complex multi-institutional approvals and usually compete with valuable agricultural lands. 
( Information from dailymirror.lk was used in this report. ALL RESPECT GOES TO ORIGINAL WRITER OF THIS ARTICLE. To Read More, click here | Also if you have any problem of this article or if you need to remove this articles, please email here and we will delete this immediately. [email protected] or [email protected] )