---
Says open for privatisation
Notes move will make future growth a much more realistic operation option
National carrier SriLankan Airlines needs to expand its operation and size to cater to the upcoming tourism boom in Sri Lanka, its CEO said.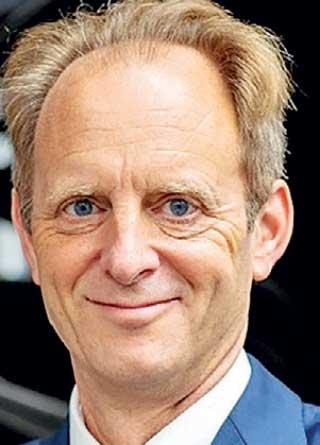 Pin
Richard Nuttall
Upbeat on the prospects that local tourism would bounce back fast and better, CEO Richard Nuttall said efforts must be diverted towards growing the airline to cater to the upcoming demand.
"So, we think tourism will come back and we think where we're placed in Sri Lanka, uniquely close to India, which is the second biggest economy in the world and growing fast. We think we need to be about twice the size we are today," said Nuttall, speaking to CNBC along the sidelines of CAPA Asia Aviation Summit 2022, held in Singapore this week. 
"Sri Lanka is good value for money. We firmly believe that longer term, tourism will come back. The country's issues at the moment are temporary. They're internal; they do not affect the tourist infrastructure," he added. 
Further, as talks of privatising the loss-making airline are firming up, the chief said the move would augur well for the entity.
"We are open to it … privatisation is a good option," said Nuttall. 
While the benefit of being a national airline is the financial support, privatising would help lay off the debt the airline has been carrying from the past, the CEO said.
"It is something that we have to keep paying off. So, privatisation even provides some funding that allows us to reduce some of that debt. And that also helps our ongoing operations and reduces the debt burden and makes future growth a much more realistic operation option," he added.
The losses of SriLankan Airlines amounted to Rs.248 billion as of April 2022.  Earlier this week, a Cabinet decision was taken to restructure the management of the national carrier. The State-Owned Enterprises Restructuring Unit has been handed over the responsibility to study the methodology for the handover and propose recommendations to the Cabinet.
In August, the government announced it was looking to sell a 49 percent stake in the catering and ground handling units of the national carrier, in order to restructure the loss-making entity.
( Information from dailymirror.lk was used in this report. ALL RESPECT GOES TO ORIGINAL WRITER OF THIS ARTICLE. To Read More, click here | Also if you have any problem of this article or if you need to remove this articles, please email here and we will delete this immediately. [email protected] or [email protected] )