---
Two other representative bodies of the private sector tourism stakeholders yesterday joined the bandwagon in urging those engaging in protests to reconsider their decision as such events will only worsen the challenges faced by the local tourism sector.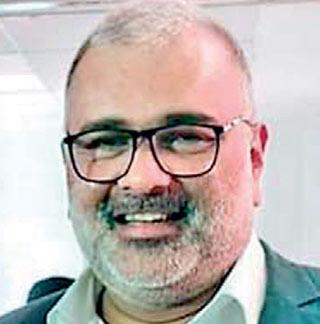 Pin
Nishard Wijetunge
The Sri Lanka Association of Inbound Tour Operators (SLAITO) and One Industry One Voice voiced their concerns about the further hit destination Sri Lanka would have, if protests continue.
"Our members are concerned about the negative impact on destination Sri Lanka, due to the negative media reports already circulating overseas in our generating markets. Therefore, there is a concern that the forthcoming protests can have a further negative impact on the destination," said the SLAITO and One Industry One Voice in a joint statement. 
The representative bodies were referring to the plans of several political parties, trade unions, civil organisations and student movements to hold a mass anti-government rally on November 2.
The Hotel Association of Sri Lanka (THASL) also raised concerns this week, pointing out that the sector is always pushed back to the ground just as the situation in the country begins to improve.
Since after months of promotions and planning, nearly 70 DMCs and hoteliers will take part at the upcoming World Travel Market, SLAITO President Nishard Wijetunge said there is no room for any negativity going forward. 
"The stakeholders will attend the travel show in a few days to promote the destination in a positive light. We, therefore, urge the authorities and everyone concerned, to ensure that the protests and events are peaceful and help move forward, to build our economy in a sustainable manner," he asserted.
( Information from dailymirror.lk was used in this report. ALL RESPECT GOES TO ORIGINAL WRITER OF THIS ARTICLE. To Read More, click here | Also if you have any problem of this article or if you need to remove this articles, please email here and we will delete this immediately. [email protected] or [email protected] )