---
Although Sri Lanka tourism had to face some unprecedented challenges over the past couple of years, the industry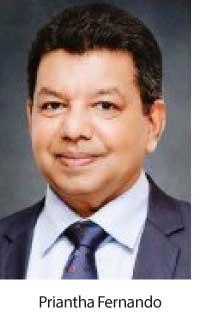 Pin is now back on track for recovery, said the Sri Lanka Tourism Development Authority (SLTDA).
 Giving a positive message on World Tourism Day, the state agency highlighted that over the past couple of months, the number of tourist arrivals has increased, showing progress from the situation the industry was previously in. 
"Over the years provincial economies and rural communities have greatly benefited whilst contributing towards the tourism model of the country," said SLTDA Chairman Priantha Fernando in his message for WTD 2022 which Sri Lanka celebrated yesterday.
He added that tourism has helped the communities develop by not only providing the much-needed opportunities but also providing a livelihood.
This year the United Nations World Tourism Organization (UNWTO) highlights the concept of 'Rethinking Tourism' and focuses on re-imagining the sector's growth, both in terms of size and relevance. Accordingly, Sri Lanka tourism has set 'Rural and Community Tourism' as its focus and theme for the year, keeping in line with the global theme of the UNWTO.  As the island nation strives to move towards economic revival after the repeated shocks it has witnessed in the last three years, Fernando asserted that Sri Lanka Tourism will help address the key issue with regard to the shortage of foreign currency, whilst providing a source of revenue and income to the individuals who are directly and indirectly benefited by tourism. 
"As the regulator and the apex tourism body in Sri Lanka, the SLTDA is committed with our efforts to revive the industry and support the millions that depend on tourism. 
"We are focused on identifying solutions with a long-term plan to realign tourism with a futuristic outlook in mind," said the SLTDA Chief. He elaborated that it is imperative for all stakeholders and citizens to step up and contribute towards this cause by having a positive outlook towards tourism and help promote the picturesque island nation by disseminating positive messaging. 
SL welcomes 21,000 tourists during first 3 weeks of Sept.
Tourist arrivals for the first three weeks of September have reached 21,000.
Provisional data shared by the Sri Lanka Tourism Development Authority (SLTDA) showed that for the 1 to 21 September period, a total of 21,068 international visitors had entered the island nation. 
The first week of September saw 7,182 visitors entering the country, whereas the second and third week welcomed 6,408 and 7,478 tourist arrivals.
The average daily arrival rate for the month as of week three was 1,003.
The top three tourist traffic generators for September were India, the United Kingdom and Australia, which contributed to 22 percent, 9.5 percent, and 7.9 percent to the total arrivals during the first three weeks of the month. 
For the 1 January to 21 September 2022 period, Sri Lanka had welcomed a total of 517,498 tourists.
( Information from dailymirror.lk was used in this report. ALL RESPECT GOES TO ORIGINAL WRITER OF THIS ARTICLE. To Read More, click here | Also if you have any problem of this article or if you need to remove this articles, please email here and we will delete this immediately. [email protected] or [email protected] )