---
Price drop to take place across all product lines
Prices to reduce by 10-13%
Reduction in price possible due to drop in sugar and vegetable oil prices
By Shabiya Ali Ahlam 
After several weeks of paying exorbitant prices to procure what used to be affordable snacks, consumers will witness a drop in the prices of confectionary products across all product categories.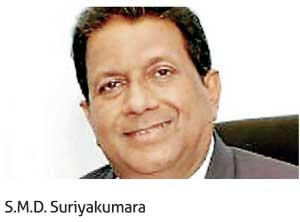 PinThe prices of confectionary items will reduce by 10-13 percent, with immediate effect. 
The Lanka Confectionery Manufacturers Association (LCMA) told Mirror Business yesterday that a decision has been made to reduce the prices of confectionery items in the market, as the costs of two of the key raw materials have come down. 
The sugar grade used for confectionary manufacturing has dropped by Rs.40 per kilogram, whereas the price of vegetable oil has declined by about Rs.250 per kilo. 
"There was an increase in the prices of sugar and vegetable oils, which has now dropped. We, the members of the LCMA, discussed the possibility of reducing the price of the end product and came to a decision to have a blanket reduction in prices," said LCMA Chairman S.M.D. Suriyakumara. 
"The current economic conditions are difficult for all. Therefore, the membership decided that we will pass on the benefit of the price drop in raw materials to the consumer," he added.  The prices of consumer products, specially food items, have increased exorbitantly in recent months and the manufacturers have cited economic challenges as a key reason to increase the prices.  The restrictions on imports of raw materials and the increase in fuel prices have led to the price increase, making confectionary items unaffordable to may. 
When comparing the prices of confectionaries before the political and economic crisis that worsened in May 2022, with the prices of products today, the confectionary prices have increased by an average of 230 percent.   The Marie biscuit, a popular snack across all consumer segments, which was Rs.30 a few months ago, is now sold at Rs.100 per 80-gram packet.  The local confectionary industry came under harsh criticism recently, as the consumers found the manufacturers increasing the prices of products in an unreasonable manner. 
In a press conference held last month, the members of the LCMA justified the increase, stating it was a necessary move to continue operations.
( Information from dailymirror.lk was used in this report. ALL RESPECT GOES TO ORIGINAL WRITER OF THIS ARTICLE. To Read More, click here | Also if you have any problem of this article or if you need to remove this articles, please email here and we will delete this immediately. [email protected] or [email protected] )