---
Cabinet sub-committee for economic revival appointed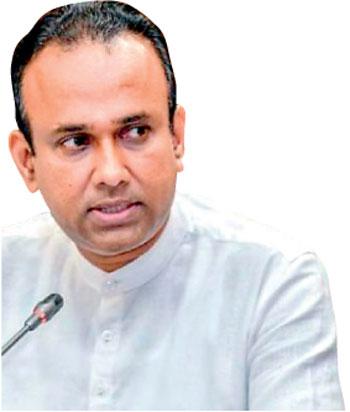 PinBy Sandun A. Jayasekera
Following the government's decision to suspend recruitments to the public sector and the announcement of the mandatory requirement of retirement at the age of 60 years, the vacancies created in the public service will be filled from the excessive staff at various state establishments, Plantation Industries Minister Dr. Ramesh Pathirana said. 
"Therefore, there will be no manpower shortage or shortcomings in the delivery of service at government establishments," he added.
For instance, the government recruited 60,000 graduates in 2020 for the public service but many of them are reportedly doing jobs not fit for graduates. The government can fill vacancies in the public sector with these graduates, Minister Pathirana told the media at the Information Department.   The top priority of the government is fiscal management and bringing down the Cost of Living. A six-member cabinet sub-committee including the Prime Minister has been appointed on growth, recovery and revival of the economy with a view to provide strategic guidance required for national economic management headed by President Ranil Wickremesinghe.
The government recruited 60,000 graduates in 2020 for the public service but many of them are reportedly doing jobs not fit for graduates