---
Sri Lanka is likely to face an uphill task to reach the ambitious primary surplus target set out by the International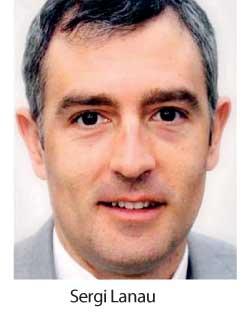 Pin Monetary Fund (IMF), which requires a significant increase in State revenue through revenue-based fiscal consolidated measures, according to a top economist.
"The IMF is asking Sri Lanka to reach a primary surplus of 2.3 percent of GDP by 2025. It requires a huge effort even by the standards of large fiscal adjustments in EM. Improvements of more than 4 percent of GDP aren't common. Sri Lanka is aiming for more than 6 percent," Deputy Chief Economist at Institute of International Finance (IIF) and former IMF economist Sergi Lanau said in a recent tweet.
According to the staff level agreement reached with the IMF for a fresh US$ 2.9 billion programme, Sri Lanka is given a target to improve its primary surplus 2.3 percent of GDP by 2025 from the projected   -4.0 for this year.
In order to reach this target, the government has already announced plans to increase revenue to around 15 percent of GDP by 2025 from the 8.2 percent of GDP as at end 2021.
Under the proposed IMF programme, the government is expected to implement major tax reforms by way of making personal income tax more progressive and broadening the tax base for corporate income tax and VAT. The introduction of a wealth tax is also on the cards.
The government has already restored VAT and other taxes to pre-2019 levels. With these developments, the State revenue is projected to increase to 9.1 percent of GDP this year, with plans to increase it to 11.3 percent of GDP next year.
Prior to the 2019-tax cuts, the State revenue hovered around 12 percent of GDP. Despite restoring the pre-2019 tax structure, Lanau remarked that it would still be challenging for the country to improve State revenue to 15 percent of GDP by 2025.
"..definitely some low-hanging fruit and economic recovery will improve revenue anyway. Getting to 15 percent of GDP in revenue is more complicated," he added.
Further, he opined that the medium term revenue assumptions outlined in the recent interim budget as optimistic and unlikely to be the basis for a debt sustainability exercise.
Meanwhile, he outlined that participation of China in debt restructuring negotiations would be the key for Sri Lanka to secure IMF executive board level approval for the proposed programme at the fastest pace. 
"…dollars won't flow to Colombo until there's enough progress with debt restructuring. Zambia took a long time in a similar setup. The key is how easily Sri Lanka can make progress with China's loans," he noted.
China remains as the largest bilateral creditor of Sri Lanka. Overall, Chinese debt including both bilateral and commercial, makes up about 8.7 percent of the government's outstanding external debt stock (including SOE debt).     
It took over 8 months for Zambia to secure the IMF executive board approval after reaching a staff level agreement due to China's delay in joining the official creditor group. 
However, the Central Bank remains optimistic of securing required financial assurances from the external creditors by December this year.