---
Sri Lanka must step up efforts to keep Japanese investments in the country, newly-elected Sri Lanka-Japan Business Council (SLJBC) President Mahen Kariyawasam said, so that bilateral trade within the two nations can be maintained and boosted.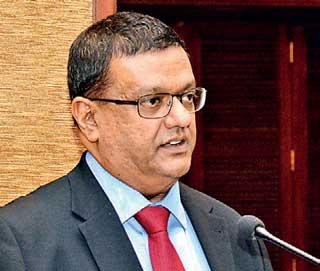 Pin
Mahen Kariyawasam
Pic by Kithsiri de Mel
As Sri Lanka's economy is in a juncture where it needs all the support it can get to not only revive but look towards achieving growth, Kariyawasam said the need of the hour is to put "special emphasis" on retaining Japanese investments.
The first step in this regard has been initiated with the SLJBC having kicked off dialogue with the Japan Chamber of Commerce and Industry in Sri Lanka. 
"We look forward to facilitating this on an urgent basis," said Kariyawasam, at the recently held Annual General Meeting of the council. 
Currently, with Japanese investments, there are 80 enterprises in operation, under the purview of the Board of Investment. Japanese investments in Sri Lanka are in the fields such as manufacturing semiconductors, printed circuit boards, safety sensors, ceramic items, cement, apparel, building and repairing ships, fabrication and installation of integrated buildings, power sector, tourism sector, infrastructure and logistics.
As of 2020, Japan has invested about US $ 399 million, providing about 12,000 employment opportunities for the Sri Lankan community.