---
Loss-making Ceylon Petroleum Corporation (CPC) needs to look at improving its data collection and presentation efforts, as there is poor consistency in what the entity makes available for decision-making, Power and Energy Minister Kanchana Wijesekera said.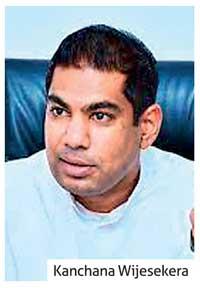 PinWhile acknowledging the need to transform the local petroleum industry, the minister asserted that it is essential for CPC to make an active effort in making credible data available so that the policymakers are able to make the right decisions.
"I have been in this job for almost six months and presided over maybe 100 meetings. I have been given 100 different data every time I sit down," said Wijesekera addressing a forum hosted by Friedrich Naumann Foundation and JAAR Corporate Solutions in Colombo.
"I don't think that the CPC management has any verified and accurate data on the assets and liabilities. This is an area that I will be focusing on in the next couple of weeks," he told a fully-packed audience.
The minister shared that plans are afoot to audit the entire entity, so that there is access to accurate data. 
He implied that there is poor management in the manner in which the resources are handled by CPC. This has resulted in the entity continuing to report losses, whereas Indian Oil Company (IOC), 
the only competitor in the retail fuel market, has been successful in making profits with the same set of resources.  
Active steps are also underway to end the monopoly CPC is enjoying on the jet fuel supply in the country by introducing competition, he said.
Wijesekera also went on to acknowledge the need for the fuel pricing formula to be transparent and to come out with a more streamlined system by basing the formula on the actual price as opposed to the average price that is currently used. 
The loss of CPC in the first four months of 2022 amounted to Rs.628 billion, which is 73 percent of the total SOE loss.