---
An employee of the airport duty-free shopping complex was arrested last night while he was attempting to leave the Katunayake airport with 60 gold biscuits worth Rs. 157 million.
The suspect was a 35-year-old man from the Ja-Ela area. The gold biscuits weighed 6.995 kg.
He prepared these gold biscuits in six parcels of ten each and strapped them to his waist. The suspect was arrested by a group of Katunayake airport security officers at 7.00 pm last night.
Later, the person and the gold biscuits were handed over to the airport customs officials for further investigation.
Appraisers have confirmed to customs that all these gold biscuits, weighing 116.62 grams each, are of 24-carat single-pound gold.
Customs officials suspect that these gold biscuits were brought from Dubai to Katunayake airport.
The preliminary investigations carried out by the customs have revealed that he was assigned to take the gold biscuits out of the airport. (T.K.G. Kapila)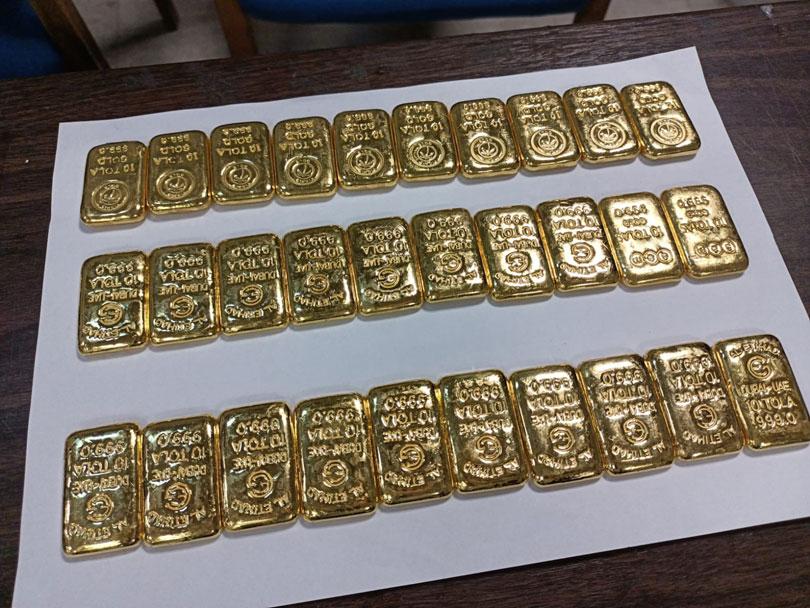 Pin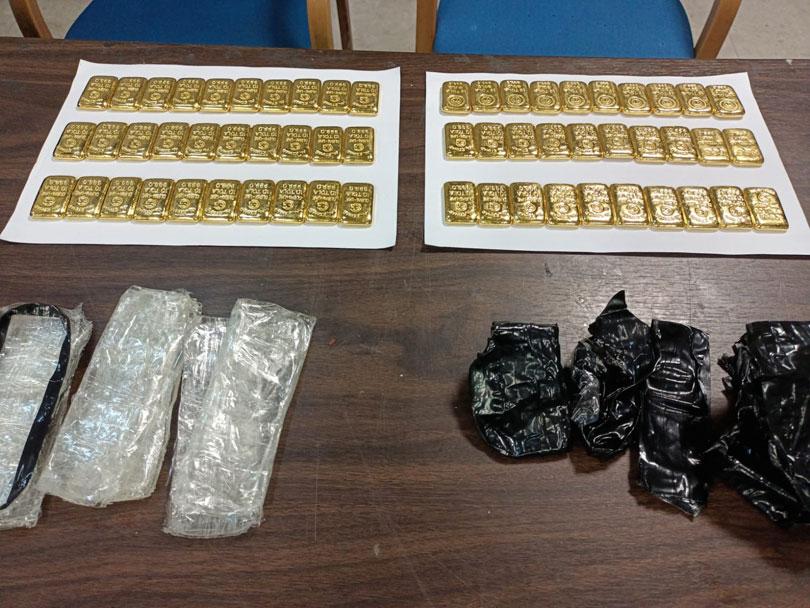 Pin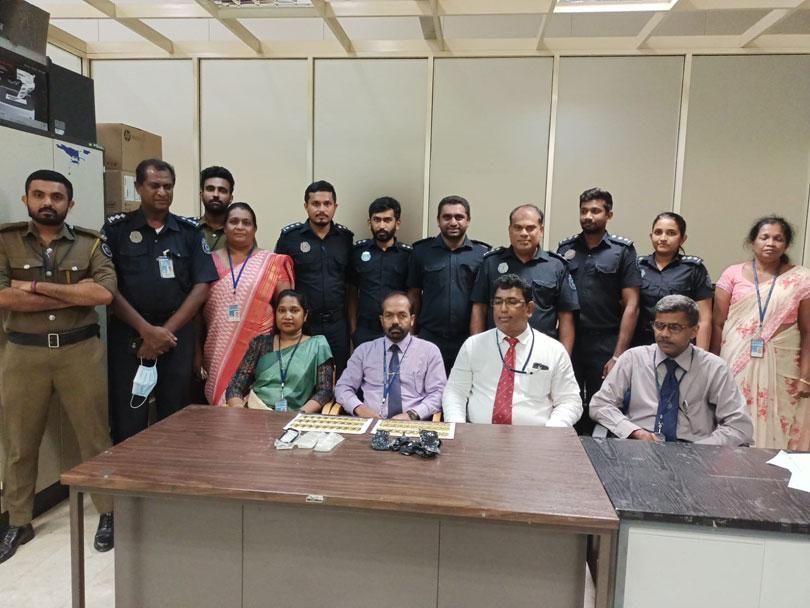 Pin
Pix by T.K.G. Kapila