---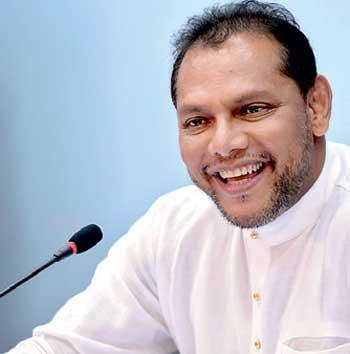 PinBy Sandun A. Jayasekera  
Those who castigated Ranil Wickremesinghe and deserted the SLFP saying that they could not serve in the yahapalana government with Ranil as the Prime Minister now are in an intense battle to secure positions under President Wickremesinghe, General Secretary of the SLFP, former Minister Dayasiri Jayasekara said.  
Those who insulted former President Maithripala Sirisena, President Wickremesinghe, the SLFP and the Yahapalana Government even formed the Sri Lanka Podujana Peramuna (SLPP) and it was ironical that the SLPP has become the saviour of the Wickremesinghe regime today, he added.  
"With the emergence of the SLPP, many thought they buried the SLFP for ever. We were subjected to extremely cruel and unfair bashing at the last general election. Some SLPP politicians told voters not to vote for the SLFP. But the SLFP was able to secure 14 seats in Parliament even amidst these negative propaganda to maintain its position in domestic politics," Mr. Jayasekara stressed.  
He said the media plays an extremely important role in politics and therefore, no political party or politician could survive by antagonizing the media. 
Former Minister Ranjith Siyambalalpitiya said the vernacular media in many instances use the Goebbel's theory to attack politicians and political parties. Hitler's top propaganda man in Nazi Germany mas Paul Joseph Goebbels who invented the Goebbels theory which means when you say a lie 100 times in the same way, it becomes a truth.  
The former President and SLFP leader is a victim of Goebbels' theory during the last few years of the yahapalana regime because the media, the social media in particular spread a lot of lies against him," Mr. Siyambalapitiya said.  
In today's politics, the success of political parties and politicians depend on the handling of the media, he added.