---
Six passengers returning from Dubai had been arrested by the Criminal Investigation Department (CID) at the Katunayake airport with 3.1 kgs of gold jewellery and 39 iPhones which they attempted to smuggle without paying customs duties today.
Police said the passengers including two women who arrived in the country on the UL 226 flight were checked by the CID officers when they came out of the arrival terminal after passing the customs area. 
During the inspection, the officers recovered gold  which they were wearing as body jewelry and the rest had been hidden in their luggage. 
The police also recovered 39 iPhones in their luggage.
The four suspects aged 45, 48, 50 and 51 are residents of Akurana and the two women aged 40 and 41, residents of Negombo and Trincomalee were handed over to airport customs for further investigations.(DSB)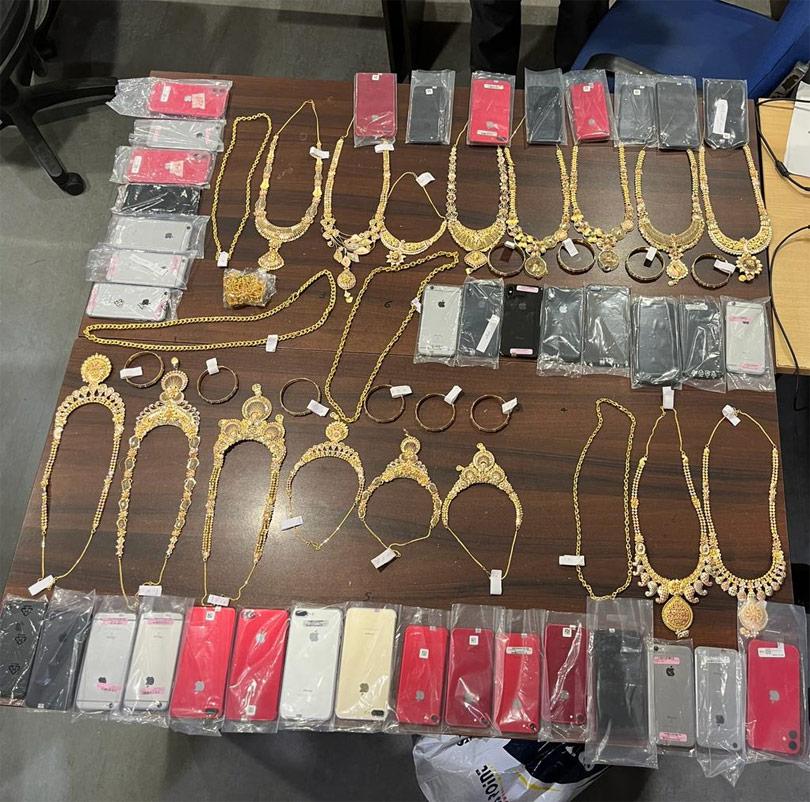 Pin