---
After the attempt by former Minister Basil Rajapaksa to leave the country through the Silk Route Passenger Clearance Terminal was foiled, several details of his immediate airline ticket purchase were also brought to light. 
According to information from the Emirates Airlines, a first class GOLD Membership tier ticket was issued for him to travel to Washington from the Bandaranaike International Airport (BIA).
The ticket was issued on July 11, 2022 under the booking reference PCR652 for the flight EK-649. The ticket number was 176 2349819160.
As per details given in the ticket, his first destination was the Dubai International Airport (DXB) from Colombo (CMB). The check-in time was given at 00.15 last night (12) and the departure was at 3.15 am last morning. The first destination to DXB was scheduled to touch down at 6.00 am on the same day.
The second flight would take off from Dubai at 02.25 yesterday and scheduled to land at Dulles International Airport in Washington at 8.45 am today.
However, another ticket was found booked on the same airline to reach Colombo on March 2, 2023, from Washington.
The First Class ticket for the flight EK232 by Emirates Airlines scheduled to leave from Dulles International Airport in Washington on March 2, 2023 at 10.30 am and scheduled to reach Dubai at 8.15 am on March 2, 2023 and again scheduled to reach Colombo at 16.25 on March 2, 2023 after taking off from Dubai on March 02, 2023 at 10.25 am.
A sum of 5.3 million (LKR 5,302,700) was paid in cash for up and down airfare, which is a Flex Plus fare. Flex Plus fare is a totally flexible and unrestricted fare. 
According to the ticket fares on Emirates official website, it could see that some fares are same at over 5 million LKR. However, the ticket fare varies day to day based on currency valuations. So Emirates first class ticket fare for yesterday was over Rs.5.3 million. (Chaturanga Samarawickrama)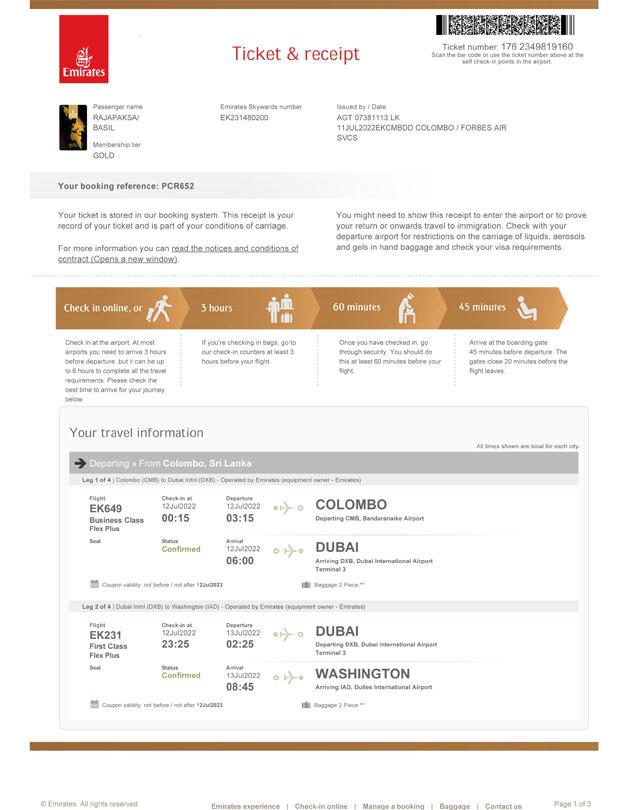 Pin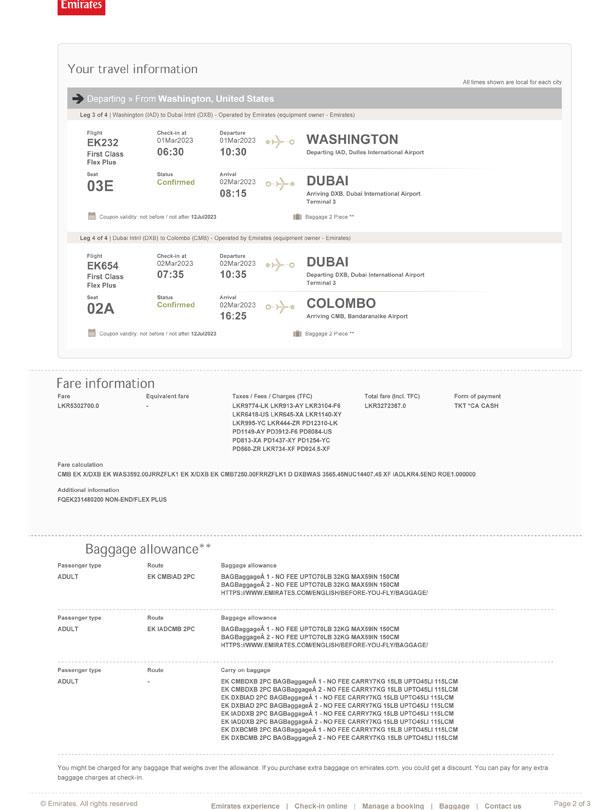 Pin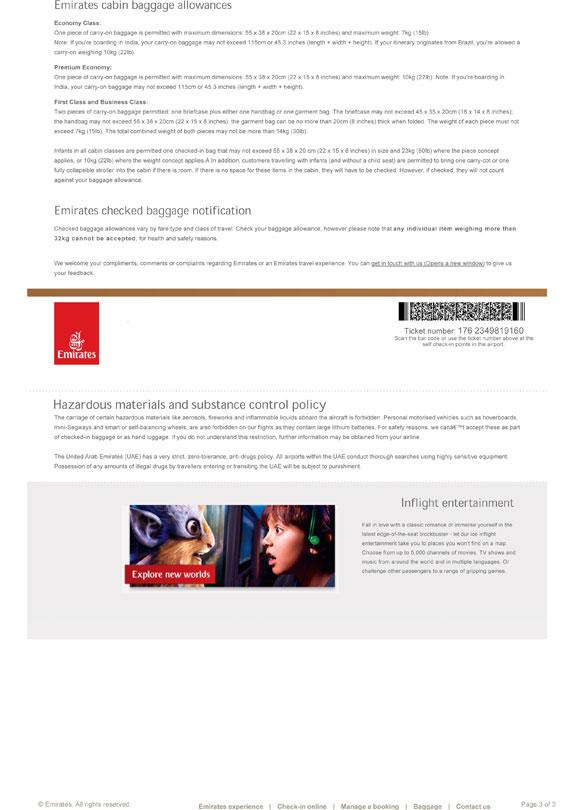 Pin