---
A Turkish Airlines cargo A-330-300 Airbus type aircraft suffered damages at the Katunayake International Airport last Sunday night (3) while taking off, airport sources said.
This aircraft landed at the airport at around 9.00 pm on Sunday with a cargo of goods from Istanbul, Turkey.      
Later, when the aircraft was preparing to take off from Katunayake Airport to Istanbul at around 11.30 pm on the same day carrying a cargo of garments weighing 45 MT.
Because of the strong windy conditions at the airport and the surrounding area, the container which was brought to be loaded to the aircraft began to dangle and hit the aircraft's engine on its wing due to strong wind.
The airport ground handling operators allegedly parked the forklift loader near the aircraft without applying brakes properly. So the accident took place when the container began to swing towards the plane by strong winds.
Due to this incident, the  second turbine on the right wing of this aircraft suffered damages.        
The Turkish aviation authorities have not taken any necessary steps to restore the damaged engine of this plane or to take off from the Katunayake airport.
However, it was reported that due to inefficient and irresponsible ground handling at the Katunayake International Airport by the ground handling staff and also they can no longer get fuel for their aircraft at the airport, the Turkish Airlines authorities are currently considering suspending flight operations between the two countries. (T.K.G. Kapila)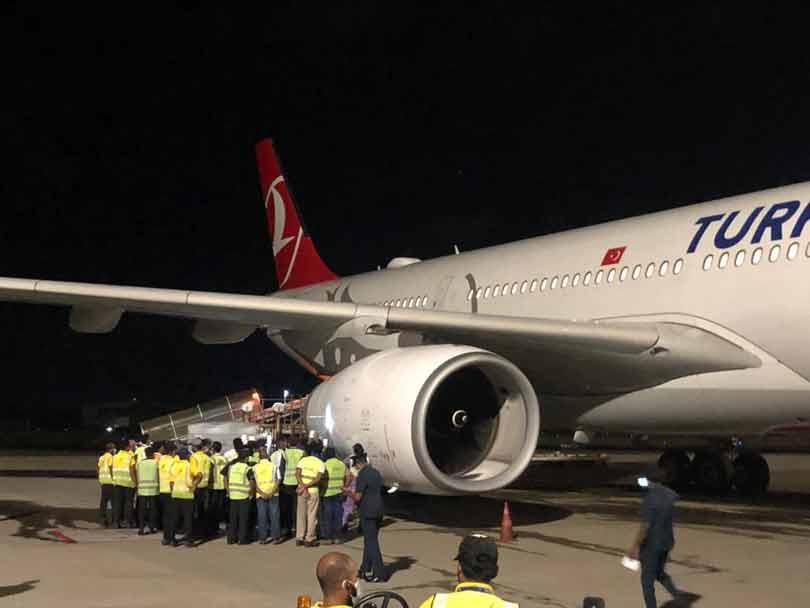 Pin
Pin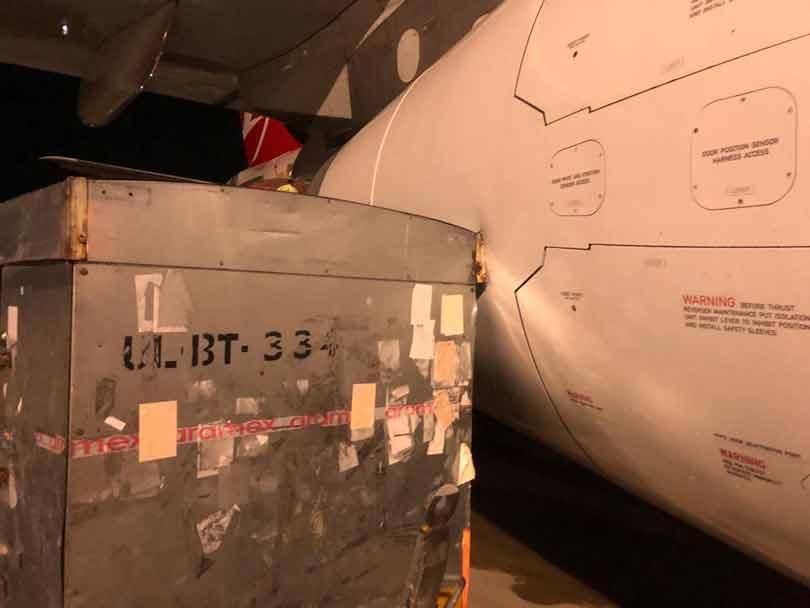 Pin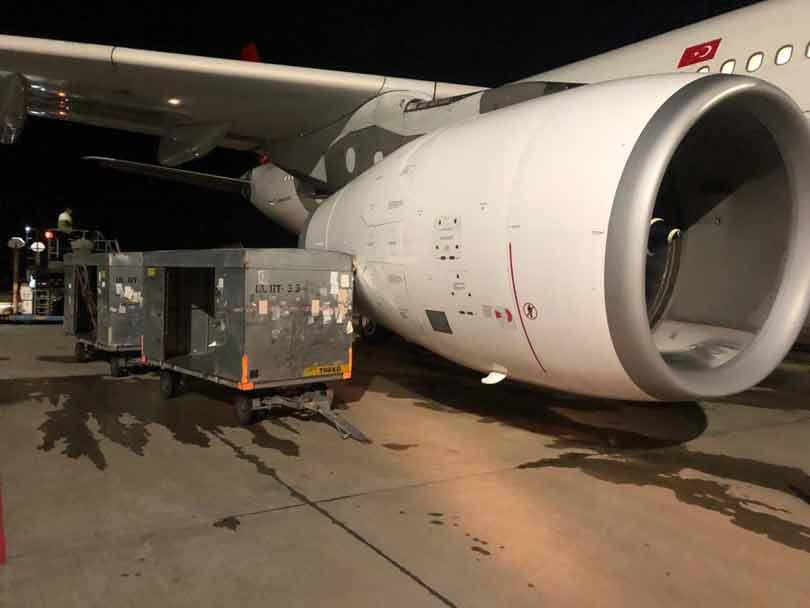 Pin