---
Two passengers on board a car died when their car crashed against a train in Ariyalai, Jaffna last night (June 9), the Jaffna Police said.
They said the accident took place at the railway crossing at Mampalam Junction in Ariyalai, when a Colombo-Jaffna intercity express train coming slammed against the car.
Police suspect the accident would have taken place when the driver of the car had tried to drive through the railway crossing, ignoring the traffic lights, even though there was no gate at the railway crossing.
The area residents said the car driver would have been unaware of the approaching train, as the signal lights on the railway crossing were not on, due to a power outage in that area. That would have given the driver an impression that the crossing was clear to drive through.
The deceased have been identified as Viduranga Fernando, 35 and Mohammad Sajam, 31, both from Bingiriya, Kurunegala.
The car was dragged about 50 meters by the train and was seen jammed under the locomotive.
As a result, the train was stopped for about an hour and continued its journey after the debris on the track were cleared. 
 Jaffna Police are conducting further investigations. (Romesh Madushanka)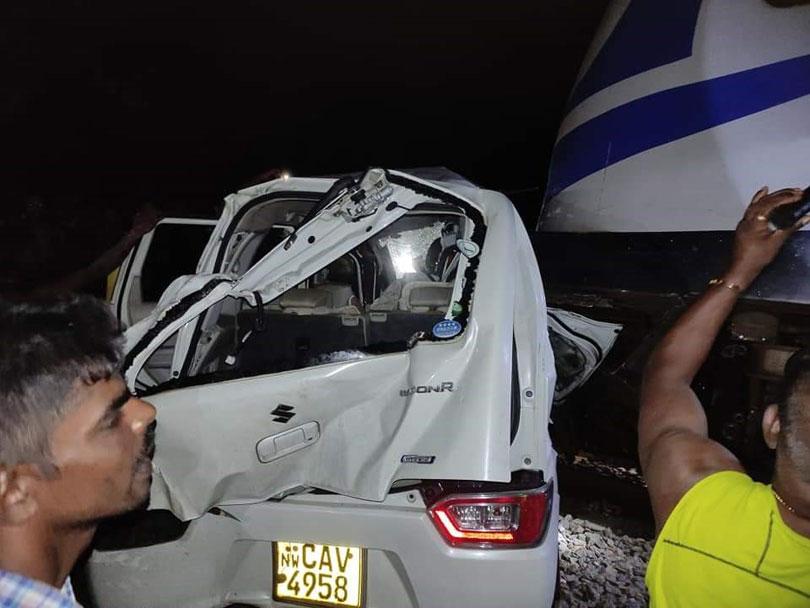 Pin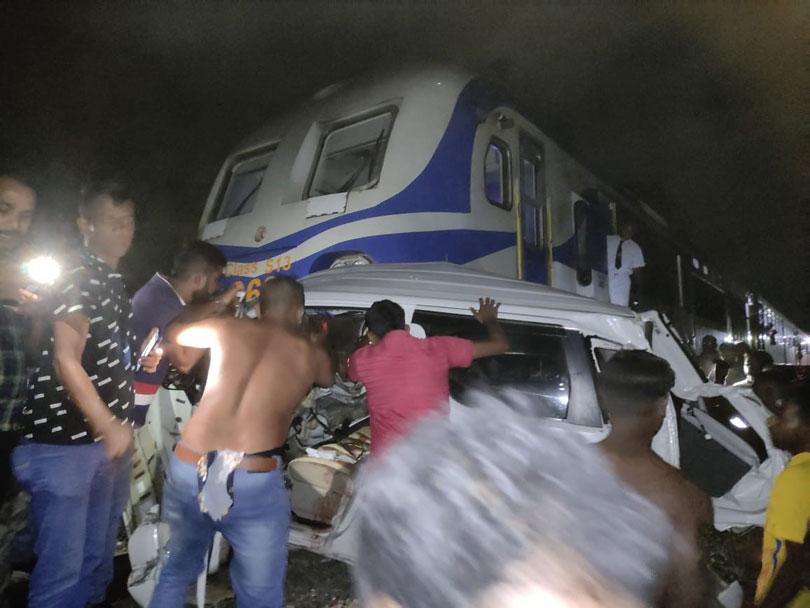 Pin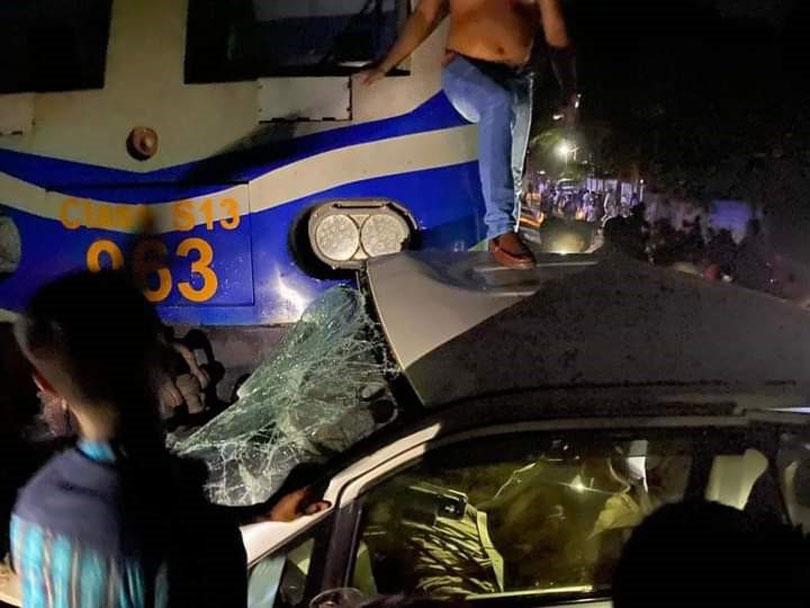 Pin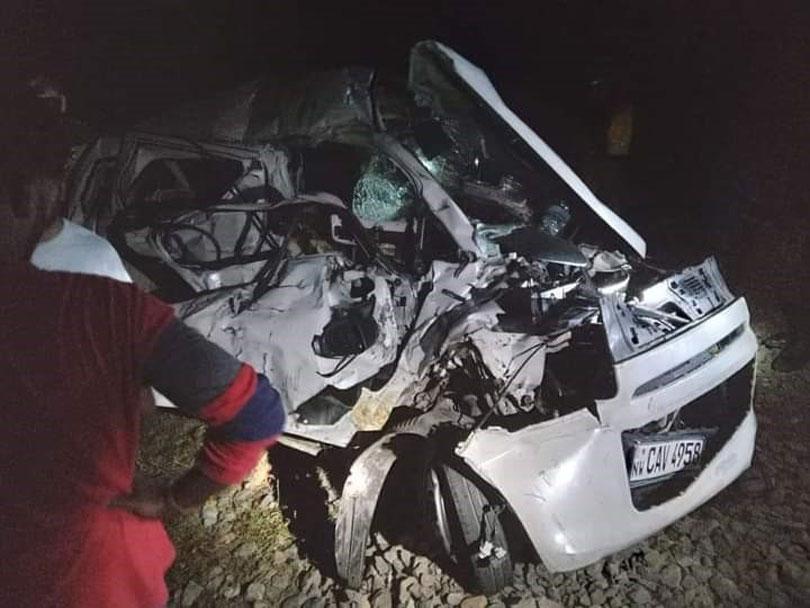 Pin