---
A stock of special Cannabis variety 'Kush' which came in ten parcels from four western countries, valued at Rs.23.8 million, was seized by Customs officials at the Central Mail Exchange (CME) today.
Customs officials at the CME Colombo Fort detained about ten parcels, which had arrived in the country in the past few weeks owing to the suspicious nature of those. The parcels had been sent from consignors in four countries of the United Kingdom, Germany, Canada and the United States.
The parcels were opened yesterday in the presence of officials of the Customs Narcotic Control Unit, Police Narcotic Bureau (PNB) and CME authorities.
Customs Spokesman Deputy Director Sudaththa Silva said the drugs, which were concealed in parcels of sweets and other goods were weighing at two kilos and 385 grams. The seized contraband had been valued at Rs.23, 850, 000.
Sources at the Customs Narcotic Control Unit told the Daily Mirror that all these parcels had been sent to bogus addresses in Sri Lanka and the officials had decided to detain them until any addressee turns up to collect them.
The contraband was handed over to the PNB for further inquires.(Kurulu Koojana Kariyakarawana)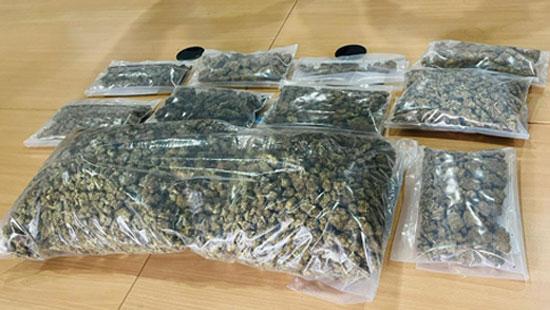 Pin