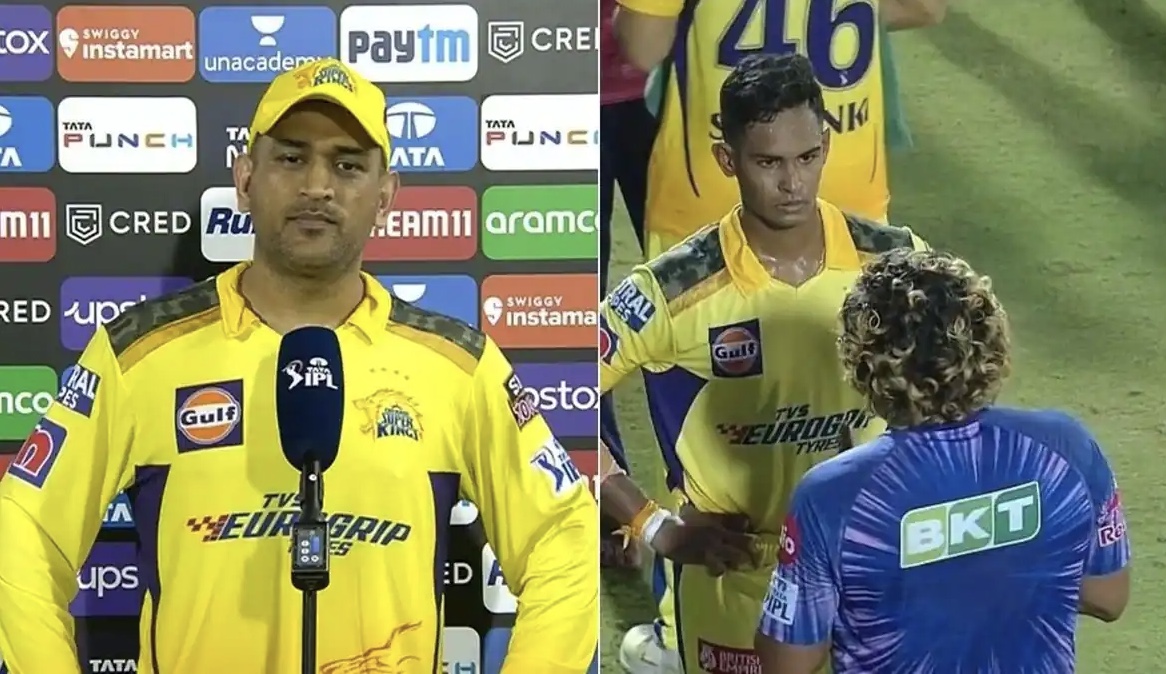 Pin
It has been a season to forget for Chennai Super Kings, who have not made the playoffs for only the second time in the history of the tournament. Amid much speculation, Rajasthan took on Chennai in their last group match in IPL 2022. While Chennai would have been hoping to finish the season with a win, that did not happen as Rajasthan beat them by five wickets to seal a top-two finish.
Following the loss, Dhoni hailed Matheesha Pathirana and hoped that he can be a threat in 2023. Dhoni also went on to refer to him as 'Our Malinga' that is because of the 'sling action' he has like his idol Lasith Malinga.
"Our Malinga [Matheesha Pathirana], he's really good. It's difficult to pick him and I feel he will definitely contribute next year for us in a big way," Dhoni mentioned at the post-match presentation.
"I'd say 10-15 runs short although the start is always crucial. If you don't start well, even 180 may not be enough. Overall, I'd say 15 runs short," Dhoni said.
Chennai would hope to come back stronger in 2023. Also, ahead of the game – Dhoni confirmed that he would lead Chennai next year as well. It would be interesting to see how CSK fare in 2023
( Information from cricwire.lk was used in this report. To Read More, click here )