---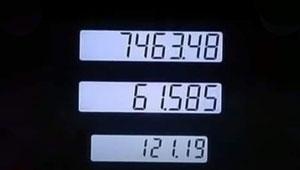 PinThe post shared on social media regarding the Parliamentarians have been allowed subsidised fuel rates is false, the Power and Energy Minister, Kanchana Wijesekera said.
He stated that no MPs from either party or anyone else was allowed to be pumped fuel at subsidised rates – lower than the current market prices that is sold to the public.
The shared social media image shows the price of  Rs.121.19 per litre of fuel at the fuel station closer to the Narahenpita police Transport Division.
Meanwhile, the Minister said he had instructed Ceylon Petroleum Corporation (CPC) to carry out an investigation into the rates displayed on the dispenser panel at the police garage.
He said that he would make an official statement in parliament today. 
No one will be granted with privileges at fuel stations other than ambulance and essential service vehicles, Minister Wijesekera added. (Chaturanga Samarawickrama)