---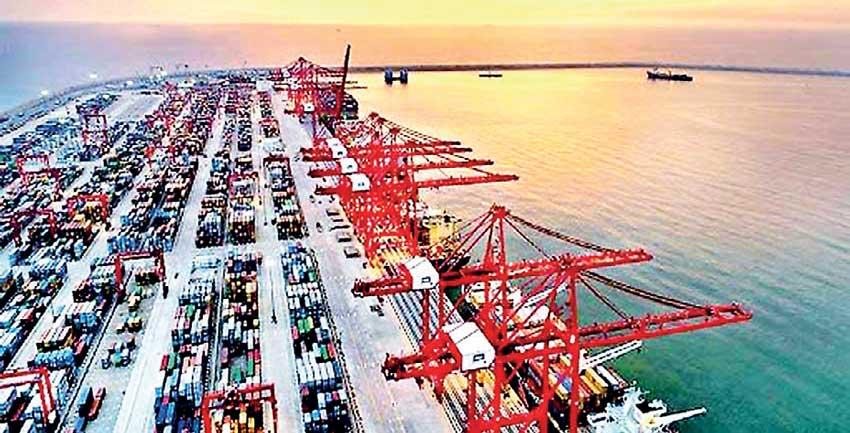 Pin
The ongoing political crisis in Sri Lanka, which has over 2,000 trade unions on strike, is having spillover effects in the region, especially in Bangladesh.
The apparel sector in Bangladesh is currently witnessing an unexpected hit, as it is unable to get the shipments to its markets since the cargoes are stuck at the Port of Colombo.
Bangladesh media reported this week that the apparel manufacturers have expressed grave concerns about their shipments reaching their destination on time. According to news reports filed in Bangladesh, over 10 feeder vessels carrying export goods are either already stuck or on the way to Colombo.
"After the arrival of the Bangladesh-made cargoes at the port, they connect with mother vessels to reach the US and European ports. But the executives were tight-lipped to disclose in detail," reported the Financial Express.
Around 40 percent of Bangladesh's apparel shipments use the Port of Colombo as the key transshipment hub to reach the US and European ports. The Bangladesh Garment Manufacturers and Exporters Associating (BGMEA) had shared with the Financial Express that discussions have been held with the buyers' forums and shipping executives on tackling the issue.
The association said avenues are being explored as to how shipments from Bangladesh can be cushioned from the impacts of the ongoing crisis in Sri Lanka. One of the measures taken into consideration is avoiding the Colombo port and using alternative routes to reach the North American ports.
While routes via Chinese ports and Singapore port are being considered, Bangladesh exporters are looking to capitalise on the newly-introduced direct shipping services to and from Chittagong.
The news report by Financial Express also pointed out that the vessels operating from Chittagong and Colombo witnessed delays when the fuel crisis began in Sri Lanka a few months back. Due to the local crisis, the duration of the shipments from Chittagong to Colombo increased to 10 to 11 days, while previously it was of eight days.