---
** Nisal Baduge and Waruna Wanniarachchi who were among those covering the protest, sustained multiple injuries to their heads and arms following being hit by stones and other blunt objects
Daily Mirror staff photographers Nisal Baduge and Waruna Wanniarachchi who were among those covering the protest, sustained multiple injuries to their heads and arms following being hit by stones and other blunt objects.
Nisal was struck on the head by a stone while Waruna was seriously injured and videos were circulating he was being carried by the bystanders with blood gushing from his head.
Staff photographer Nisal said he was taking photographs of the confrontation when he was hit by a stone. "I managed to take refuge in the garden of a house along Pangiriwatta Road to avoid further injuries," he said.
Waruna who was assisted by a bystander to call Daily Mirror Editorial last night said he was severely hit on the head and his voice was breaking.
Nisal and Waruna were one of the many who were trapped when the police blocked the road from the Jubilee Post Junction till this edition went to press late last night. (Yohan Perera)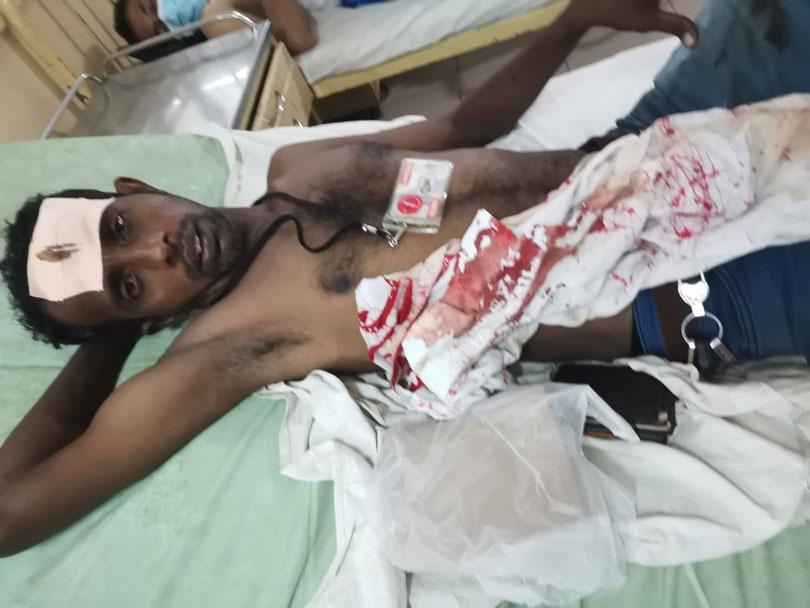 Pin