---
Environment Minister Mahinda Amaraweera has instructed to expedite the ongoing exploration activities to identify places of valuable mineral resources in Sri Lanka.
He gave these instructions during a discussion with officials of the Geological Survey and Mines Bureau (GSMB) and the Sri Lanka Mineral Sands Company (SMSC)
He stressed that although the GSMB has obtained exploration permits for certain individuals and companies, the exploration activities are not being carried out properly and efficiently.
"It has been about ten years since some companies and individuals obtained exploration licences. But they do not do proper or efficient explorations," he said.
Therefore, the country loses a large amount of foreign exchange. We know that it was difficult for the government to find US$8 million to pay the ship that freighted gas recently.
However, the GSMB and the CMSC have not been able to reap the benefits from a large number of valuable mineral resources. If you can't make even a small amount of money, at least US$8 or US$10 million, there lies a serious shortcoming."
The Minister further stated that this exploration should be carried out efficiently and extensively in collaboration with the GSMB and the CMSC. (Chaturanga Samarawickrama)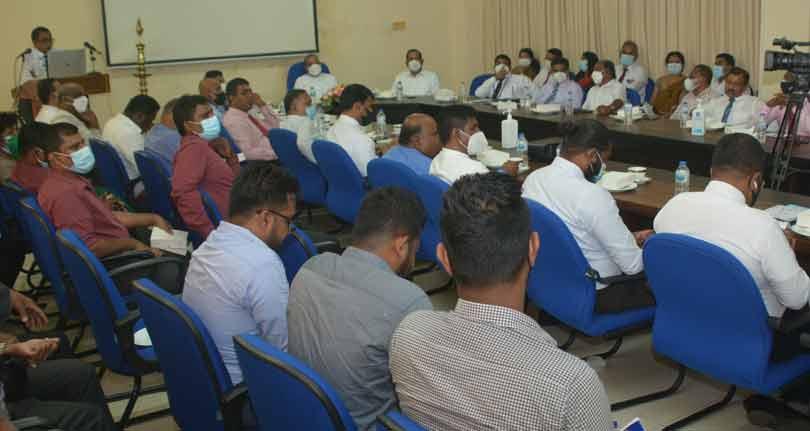 Pin