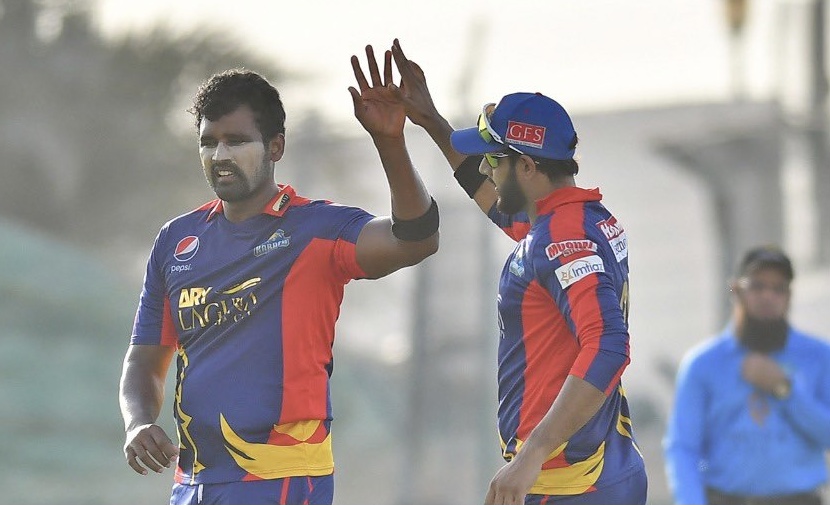 Pin
At 32, cricketers tend to hit their peak after gaining enough experience. But Sri Lankan all-rounder Thisara Perera opted to quit international cricket at that stage, shocking the cricket world. While the move astounded many, tributes poured in as fans celebrated a truly fascinating career wherein Perera emerged as one of the hottest names in white-ball formats. Though Perera has hung his boots from the international circuit, the Sri Lankan all-rounder is not yet retired from cricket. He continues to light up the world of franchise cricket while aiming to have a last dance in the Indian Premier League.
Not only does Perera has the third-quickest ODI century by a Sri Lankan under his belt, he is one of the four bowlers to have taken hat-tricks in both ODIs and T20Is with the list including the likes of Brett Lee, Lasith Malinga and Wanindu Hasaranga.
Since retiring from international cricket, Perera has continued to make waves in franchise cricket with his recent form in the Lanka Premier League and Bangladesh Premier League attracting many eyeballs.
But was the decision to retire at the age of 32 a tad early? Perera doesn't think so.
"I served my country for 12 years. I felt it was the best time to give youngsters a chance. But I am not stopping my cricket, just the focus now has shifted towards franchise cricket. I have been performing well in franchise cricket and hope to keep entertaining the fans in the future as well," Perera, said about his shock retirement, in an exclusive interview with News9 Sports.
Perera has witnessed the highest of highs and lowest of lows in his career. While the ICC World Cup 2011 ended up in agony for Sri Lanka, Perera ensured to help the Islanders lift the 2014 T20 World Cup with a winning six. On both occasions, Sri Lanka took on India in the summit clash.
For the all-rounder, hitting the winning six in the final of the 2014 T20 World Cup was nothing short of a dream.
"The favourite moment has to be the winning six in the final of 2014 T20 World Cup. When we won the 1996 World Cup, I was a kid, and since then it was a dream to finish matches for my country with a six. It was a dream come true moment," Perera said.
The Colombo-born all-rounder particularly recalled the 2014 World T20 as a perfect farewell to cricketing legends Kumar Sangakkara and Mahela Jayawardene.
"I was particularly happy about that match because two Asian teams played yet another final in an ICC tournament. We all are like brothers. I was part of the 2011 World Cup and it was a sheer heartbreak for all of us. But in the 2014 final, we played really well. It was Kumar Sangakkara and Mahela Jayawardene's last match and I was delighted that we could give them a memorable farewell match," Perera said.
Perera's shrewd cricketing brain was on display as he led Jaffna Kings to the Lanka Premier League 2021 title. While the southpaw was lauded for his leadership skills, he also ended up winning the 'Strongest Player of the Season' award after smashing 190 runs at a mind-boggling strike-rate of 190 laced with 14 sixes and as many boundaries.
Despite not being the most aesthetically pleasing player around, the 32-year-old credits his form and recent success to the fitness levels he has maintained since calling it quits from international cricket in May 2021.
"It is tough to maintain the fitness level, no doubt. But that is part and parcel of being a professional cricketer. Today's cricket is extremely demanding and you won't survive for long if you aren't fit. Of course, when you retire from international cricket, the fitness regime suddenly becomes different and that is why maintaining the same level of fitness becomes a bit tricky. I have a personal fitness trainer and I am working really hard to maintain it," Perera, also lovingly called TP, said.
All-rounders continue to be an asset for any team across formats for their ability to provide balance in the playing XI. While Perera holds the record of playing for 32 different teams in senior T20 matches, he feels it is extremely crucial to keep evolving with time in the fast-paced world of slam-bang cricket.
"The competition is immense in franchise cricket and it is always an advantage for any side to have a player, who can do both – bat and ball. I would say, I am a good fielder as well despite being on the chubbier side. I have been doing well in the Bangladesh Premier League and to be honest, I have done the hard yards to improve my bowling. Hopefully, I will continue to be an asset for the franchises that show their trust on my abilities and help them achieve success," Perera said.
A veteran of 312 T20 matches, Perera has a whopping 228 sixes to his name while having a career strike-rate of 151.76.
When asked what is the trade secret behind his six-hitting ability, Perera said: "I focus mainly on range-hitting during the practice sessions. I wait for everyone to finish their sessions and then request the coach or throwdown specialist to help me out with my range hitting. Every day I hit 20-30 deliveries and it has transformed into a habit now. It is important to stay ahead of the curve in the ever-evolving world of T20 cricket," Perera quipped.
Having achieved resounding success in franchise cricket of late, all eyes will be on Perera in the upcoming Indian Premier League (IPL) mega auctions, scheduled to be held on February 12 and 13 in Bengaluru.
Perera recalled loving life under MS Dhoni for Chennai Super Kings in IPL 2010, where the Yellow Army lifted the coveted title. Despite playing just one match in that edition, Perera said it was the most enjoyable season he has had in IPL, further labelling the tournament as the best in the world.
"IPL 2010 was really special for Chennai Super Kings when I played under MS Dhoni's captaincy. We won the IPL that year. That was the best year in IPL despite being my first season. I was just 20 or 21 back then but it was extremely fun to, you know, simply run around them and enjoy the sport we all love," Perera recalled while adding that no league can match the levels of IPL.
"I feel, no one can match the level of IPL. I have played a lot of franchise cricket around the world, and IPL is the best," he added.
Perera fondly remembers playing with "brother" Dhoni not only once but twice in IPL. Not only did Perera play with Dhoni in 2010 for CSK, but the duo was also re-united for Rising Pune Supergiants in 2016 with the Sri Lankan terming the World Cup-winning India skipper as "one of the best captains" in his career.
"I remember a special incident with MS Dhoni for Rising Pune Supergiants, in 2016, and that is where I felt that Dhoni is like my brother. In one of the matches, we were 35-5, and I came down to bat. MS was the non-striker. He walked up to me and said, 'Hi, TP. Let's just bat'.
"I defended my first ball and he comes to me knocking the pitch – 'Hey, TP. What are you doing?' I said, 'I am just watching the ball.' The reply from him was very special, something which I didn't expect with the sort of scorecard we were having at that time. 'No, no. I picked you because you can hit the ball miles away. Go explode'. And from there on, I was just hitting every ball. I got around 18-ball 40 or something, which took the momentum away from the opposition. MS played until the 20th over and we scored around 170 or 180 from 35-5. And that is why it is always special to play under MS. He is one of the best captains, I have played under in my career," Perera recalled with a beaming smile.
Having registered himself at a base price of Rs 50 lakh, Perera is hopefu
l of finding suitors for him in the much-awaited IPL mega auction, especially when there are not many experienced all-rounders present in the list of registered players for the tournament.
While Perera's international career was plagued with inconsistency, he feels he is at the best stage of his career in terms of producing all-round performance consistently for his team.
"I hope that I will get picked in the IPL. I did well in Lanka Premier League and now doing well in Bangladesh Premier League. My gut feeling is, I will find a team but you never know. I am not focusing on that much because that is not in my hands. All I can do is hope," Perera said.
"At this stage of my career, I think I can handle the pressure of both bowling and batting. My bowling has improved a lot in the last few years. My performances in BPL shows that. Being an all-rounder, I would say I bring balance to the team I play for. And nowadays, teams look for someone who can finish the match strongly and bowl economically as well. I can provide that balance," the all-rounder added.
Perera, who simply loves Lance Klusener and Virat Kohli's style of play, went on to pick his all-time T20 XI, concluding the interview with a hope that he would be able to light up the IPL in the upcoming edition of the tournament.
Thisara Perera All-Time T20 XI: Chris Gayle, Rohit Sharma, Virat Kohli, AB de Villiers, David Miller, MS Dhoni (C), Rashid Khan, Sunil Narine, Jasprit Bumrah, Mitchell Starc and Shaun Tait
(News9live)
( Information from cricwire.lk was used in this report. To Read More,
click here
)