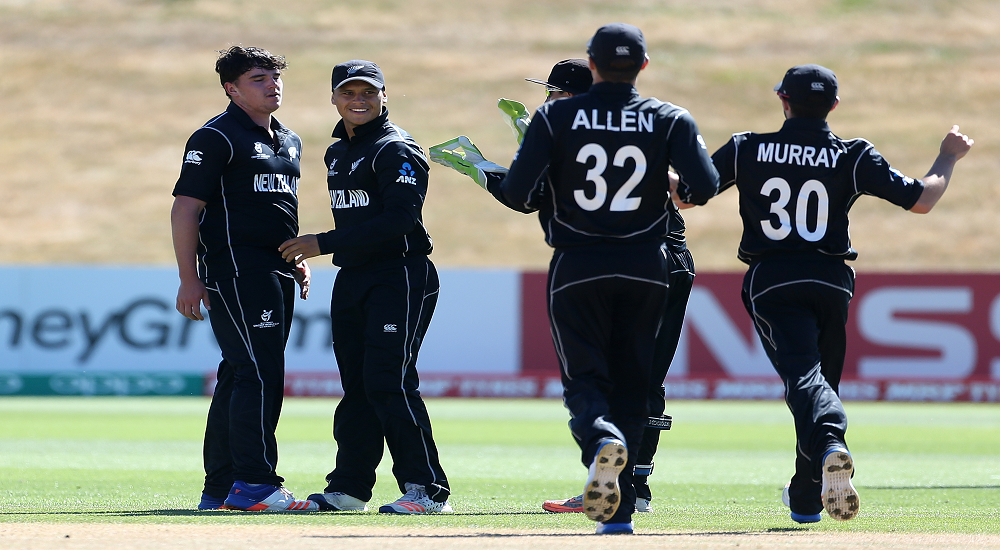 Pin
New Zealand have withdrawn from next year's Under-19 World Cup in the Caribbean citing the mandatory quarantine restriction the players would face upon their return from the tournament.
"New Zealand will not be present, with the team having to withdraw due to the mandatory quarantine restrictions for minors that they would have faced on their return journey from the tournament. Scotland replace the Black Caps in the tournament." ICC said in a statement.
They have been replaced by Scotland in Group D, that also features hosts West Indies, Australia and Sri Lanka.
For the first time in the history of the tournament, the U-19 World Cup will be played in Caribbean. The tournament, that begins from January 14, will witness 16 nations fighting for the title across 10 venues in Guyana, St Kitts, Antigua and Barbuda and Nevis, and Trinidad and Tobago. The final will be played on February 5, 2022.
( Information from cricwire.lk was used in this report. To Read More,
click here
)